Scripps Mercy Hospital, San Diego
The campus of Scripps Mercy Hospital is growing to continue to serve the diverse needs of our San Diego community. A new hospital tower will be built with state-of-the-art surgical suites and operating rooms, radiology suites, a labor and delivery and neonatal intensive care unit, and spacious private rooms. In addition, there are plans for a new parking structure to support the campus.
Prebys Cancer Center at Scripps Mercy Hospital, San Diego opened in fall 2021. Community support has been vital in providing a comprehensive range of cancer treatment and support services at the center, and represents the first new construction in Scripps Mercy's master redevelopment plan. 
Part of Scripps Cancer Center, the 40,000-square-foot, four-story outpatient center is named in honor of the late Conrad Prebys. In 2016, he pledged a $20 million gift to name the center and a $5 million gift for an endowed medical director position at Scripps Cancer Center. Additional philanthropy will play an exciting role in our growing educational programs, health care services, technology and campus expansion.
The Woltman Family College Building also opened in 2021 to provide supportive services to patients and their families. Thanks to philanthropy, the building that served as a San Diego Landmark and nursing school for generations of caregivers has been restored.
Your support will enable Scripps Mercy Hospital to continue to be a premier destination for a full range of patient care needs in a healing environment for decades to come. Thank you for giving for good and making a difference in the health and quality of life of our community. 
We're here for good—and we'd like you to join us at Scripps Mercy Hospital. Learn more about our Here for Good Campaign.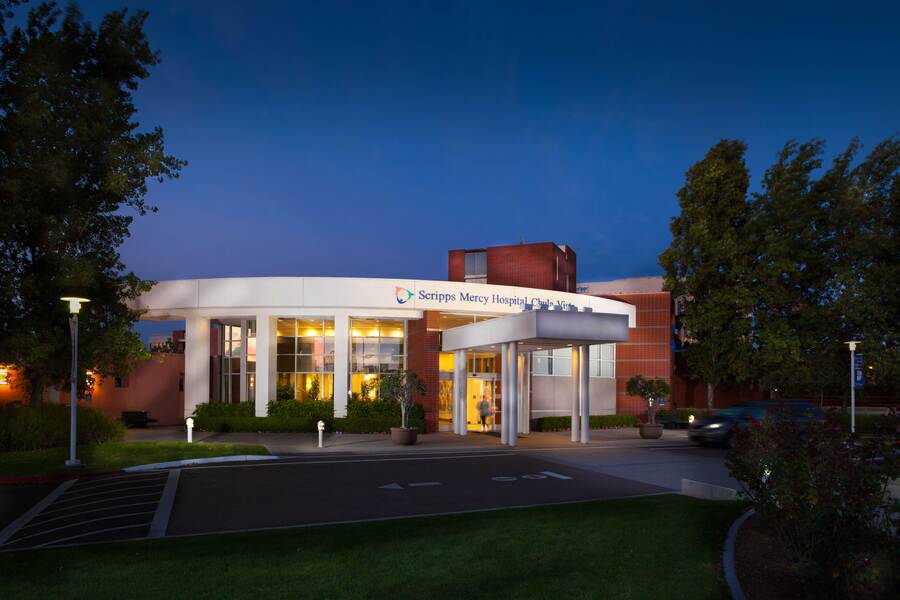 Scripps Mercy Hospital, Chula Vista
Philanthropy will play a crucial role in plans for expansion at Scripps Mercy Hospital, Chula Vista, as advancements continue to be made throughout the system.
In addition, seismic retrofitting of the acute care buildings on the campus are also part of the overall master plan.