Scripps Memorial Hospital La Jolla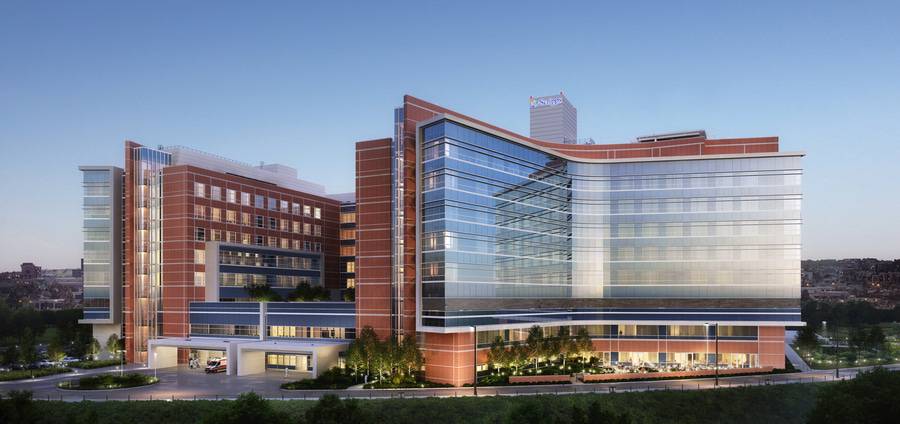 Our Vision
Philanthropy is essential to helping Scripps Memorial Hospital La Jolla build a new, 422,000-square-foot hospital tower on the campus, part of its master plan for growth in the next decade. With anticipated completion and opening for patient care in 2025, this new tower will include 96 beds across three medical/surgical floors, 12 medical/surgical observation bays, radiology imaging suites, operating rooms, and 40 flexible pre-and post-op rooms. All these spaces will incorporate state-of-the-art equipment.  
The new tower will also be home to a three-floor dedicated women's center with a postpartum floor featuring all private rooms, sitting alcoves, a nursery overlooking the Prebys rooftop garden and a boutique with items that support a new mother's needs. The labor and delivery floor will incorporate rooms with labor tubs, operating rooms, antepartum rooms and a family waiting area with an outdoor patio. In addition, there will be a new neonatal intensive care unit (NICU) staffed and equipped to provide the latest advancements to care for babies with health concerns at birth.
In keeping with our focus on delivering the right care in the right setting, the plan takes into consideration changing patient-centered health care trends, such as private patient rooms with designated family areas; nurse proximity to patients; the evolution of wireless technology and advanced equipment; and efficient use of natural resources.
By giving for good, your support will enable Scripps Memorial Hospital La Jolla to make a difference in the health and quality of life of our community. We've been here for nearly 100 years, and we're invested in being here far into the future.
We're here for good — and we'd like you to join us at Scripps Memorial Hospital La Jolla. Learn more about our Here for Good Campaign.