Create a Meaningful Legacy
A gift in your Will or Trust leaves a lasting legacy. It's simple. It's enduring. All gifts make a difference. With your gift, you can help secure and transform the health care of tomorrow. How will you be remembered?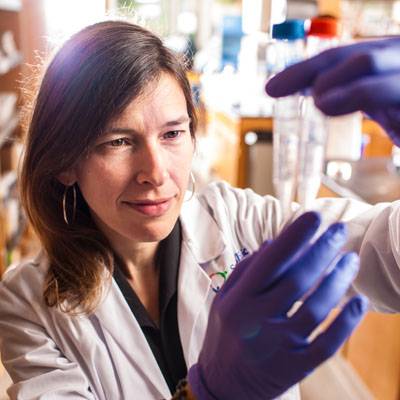 Benefits of Giving
Your generosity and support ensure that Scripps continues to make breakthroughs in medicine and provides a quality, caring environment focused around each patient's unique needs. Together, we can truly improve the health of our community — today and for generations to come. Your donations provide critical services and state-of-the-art technology to our patients, staff and entire system. Click on the boxes below to learn about the benefits of giving to Scripps Health Foundation.
Healing the Body and Spirit through Art
An inspirational sculpture, a colorful mobile, a soothing Pacific seascape -- art has the power to transform our emotions and enhance the healing process. Scripps Healing Arts Program is bringing art to the heart of our hospital campuses.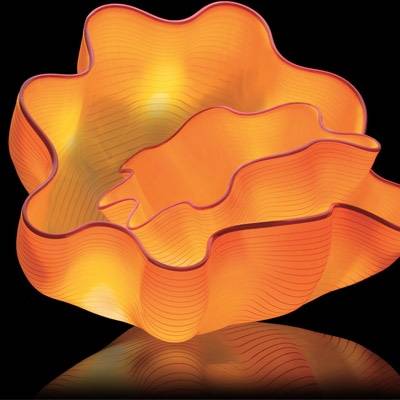 Honor a Caregiver
You can recognize a caregiver who made a difference for you or a loved one with a story or donation. It only takes 60 seconds but makes a lasting impact.
$100 donation to Scripps Health will recognize your caregiver on our virtual honor roll
$250 donation will acknowledge your honoree with an "I'm Honored" lapel pin they can wear proudly
$1000 donation will qualify you for membership in Scripps President's Council or Mercy 1000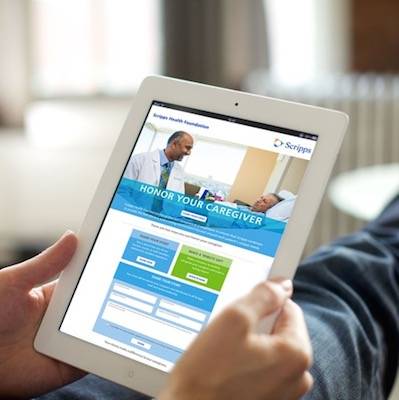 Contact Us
Mailing Address
Scripps Health Foundation
P.O. Box 2669
La Jolla, CA 92038
Street Address
4275 Campus Point Court
Suite 138
San Diego, CA 92121
Call: 1-844-442-GIVE (4483)