Why I Give: Sandy Marriott Bertha
Why I Give: Sandy Marriott Bertha
How one woman's generosity benefits generations of families
Sandy Marriott Bertha has long been a pillar of the San Diego philanthropic community. She has spent countless hours and dollars supporting such worthy causes as preventing child abuse, protecting domestic violence survivors and helping people affected by leprosy. Bertha has also been a longtime benefactor of Scripps Memorial Hospital Encinitas. She serves on the board of the Marriott Daughters Foundation, through which she has contributed to the hospital in many ways, including expanding the emergency department, launching its robotic surgery program, adding innovative technology and broadening the hospital's Healing Arts Collection.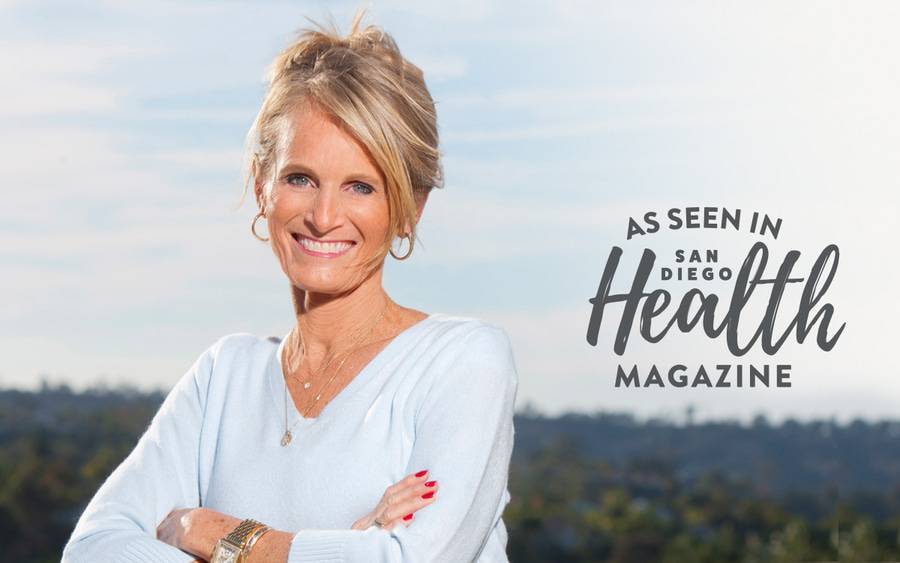 "Health is so important," she says. "As we all know, you can't do anything without your health. At some point in your life, you are going to need care at a hospital, and you want to make sure there are good doctors, advanced technology and a state-of-the-art facility. That is what Scripps Encinitas has become, through the help of donors and other philanthropic efforts." 
The former champion hydrofoiler and mother of four has always had a soft spot for the tiniest patients. She was honored as a recipient of Scripps Health Foundation's Circle of Life 100 Distinguished Achievement Award, and there are many examples of her philanthropy and service, including the addition of newborn safe sleep education for parents welcoming babies at the Leichtag Family Birth Pavilion. And most recently, following the birth of her youngest grandchild, she pledged $2.5 million as part of the Here for Good campaign to support expanding the hospital's mother/baby postpartum unit, which will be named in her honor. Plans for the unit include adding more beds and private rooms and reconfiguring the design with patients' and families' specific needs and comfort in mind, while also responding to the growing need for services in North County.
"If everyone would do a little bit to help, whether it's giving their time or their means, every community would be stronger and better."
— Sandy Marriott Bertha on the importance of philanthropy
"The unit should be a joyful place that celebrates new life," Bertha says. "Your postpartum experience is so important. Besides the day you get married, there's not a more joyful time in your life than the birth of your children. After delivery, a woman deserves the privacy to enjoy her little one in a beautiful room that's comfortable, not only for her, but for her significant other, who'll most likely be there overnight."
Philanthropy is a value instilled in Bertha by her parents, who supported numerous organizations and always gave to their local hospitals. She says her greatest achievement by far is having raised her four wonderful children to be independent and service oriented as well. She understands the importance of giving back and wants to leave a legacy of love and service — and inspire others to do the same.
"If everyone would do a little bit to help, whether it's giving their time or their means, every community would be stronger and better," she says. "I've been given a lot, and as a result, I want to look for ways that I can serve — to look for people that need help, organizations that need help. There's no greater legacy you can leave your children than to 'walk the walk.' The more we all do, the more gets done and the better things turn out. It's a win-win."
Learn about more ways to support Scripps through our Here for Good capital campaign.
This content appeared in San Diego Health, a publication in partnership between Scripps and San Diego Magazine that celebrates the healthy spirit of San Diego.