Support Scripps Memorial Hospital Encinitas
Support Scripps Memorial Hospital Encinitas
Scripps Memorial Hospital Encinitas has served the growing communities of San Diego's coastal North County since 1964, offering a full range of clinical and surgical services, including 24-hour emergency services, intensive care, cancer/oncology, Level II neonatal nursery, and award-winning OB/GYN and maternal and infant health services. It is also the first certified primary stroke center in San Diego's North County.
The medical needs of our expanding communities continue to increase. To meet the challenges, Scripps Encinitas is successfully engaged in bringing its long-range master plan to life.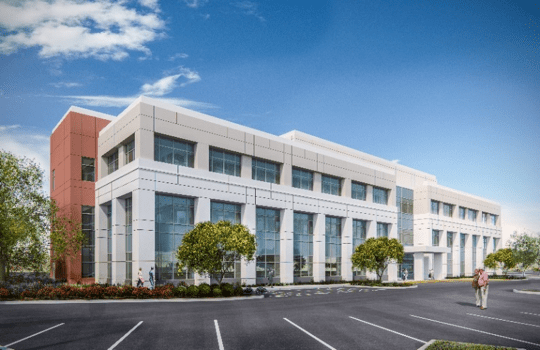 Building for the future and Scripps MD Anderson
Scripps Encinitas continues to grow to meet the healthcare needs of the community. The new 68,000 square-foot, three-story medical office pavilion is part of the first phase of the latest campus expansion and is scheduled to be completed in early 2021.
The first floor of the building will house Scripps MD Anderson Cancer Center, featuring a multi-disciplinary clinic to provide patients with access to cancer treatments that are among the most advanced in the nation.
If you're interested in learning more about how we are growing to meet the needs of the community, please contact the Foundation at 760-633-7722 or Ciullo.John@scrippshealth.org.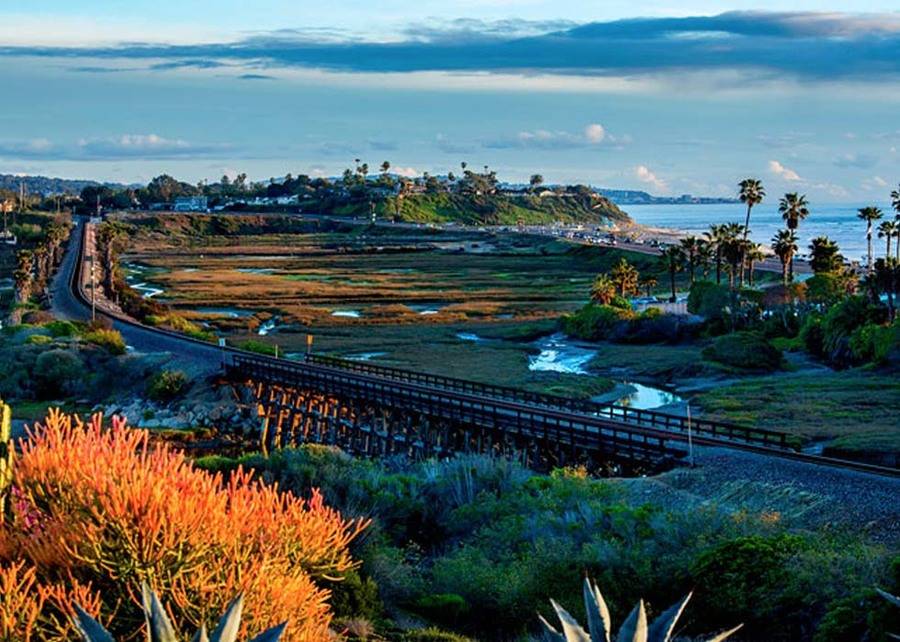 Support the Healing Arts Program at Scripps Encinitas
Research shows that art in a hospital environment reduces stress, pain and anxiety, improves the workday for health care providers, and makes the entire health care experience a better one for patients and visitors. The Signature Collection at Scripps Memorial Hospital Encinitas includes original artwork, specifically designed for Scripps by noted artists, to enhance the comfort and healing of our patients and the enjoyment of our visitors and staff. Don't miss your opportunity to sponsor the last few pieces of imaginative artwork.
Learn how you can support the Healing Arts Program at Scripps Encinitas.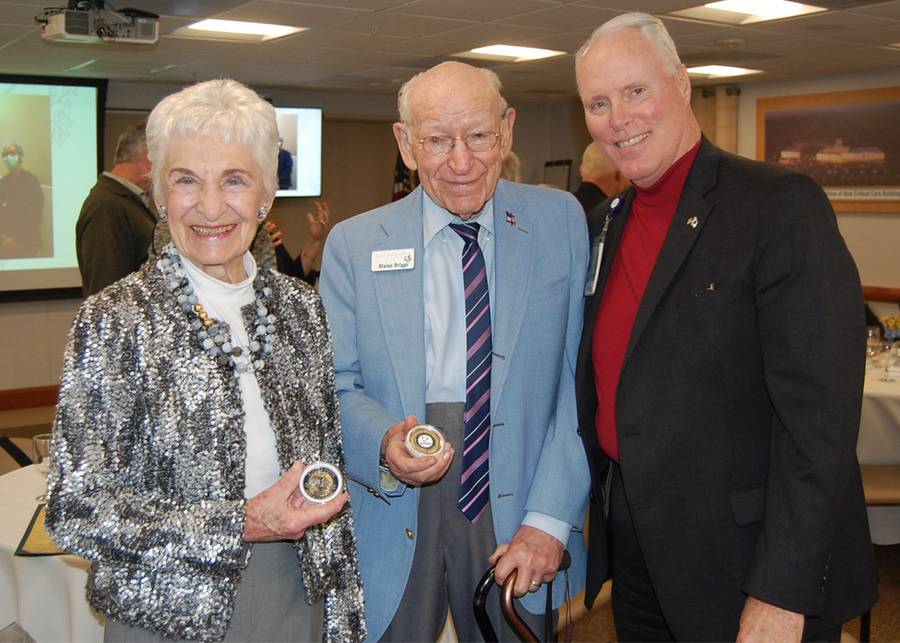 As Seen in San Diego Health: Sharing Good Fortune
After experiencing the loss of their son, and their history in the medical forms business, Blaine and LaVerne Brigg had a major interest in supporting advanced medical care.
Blaine had been on the board at Methodist Hospital in Des Moines, but when they moved to California, he discovered Scripps Memorial Hospital Encinitas. Over the years, they have supported the hospital's Healing Arts Program, the Campaign for Scripps Encinitas, driver retraining for rehab patients, the da Vinci Robotic Surgical System and the Ekso wearable robot, which helps paraplegic patients walk again.
"We were fortunate to have a good amount of funds," Blaine says. "And because of our upbringing, we enjoyed using them to help the communities we lived in."
Stay informed by joining Scripps Encinitas President's Council