Support Scripps Nurse Navigator Program
Support Scripps Nurse Navigator Program
Patients often find it hard to navigate through the health care system, especially when faced with difficult diagnoses, prolonged treatment or rehabilitation. Our nurse navigators are registered nurses and experts who guide patients and families along their journey, providing help with complex medical, psychological and social issues.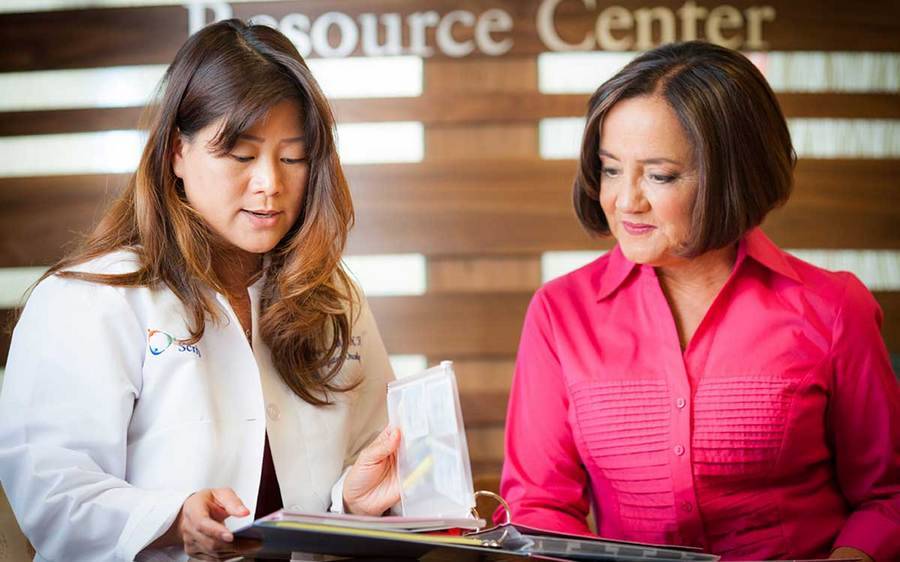 Funded directly through philanthropy, nurse navigators provide:
Help communicating with doctors and other medical service providers.
Expertise navigating the treatment process.
Access to appropriate referrals to specialists through 1-800-SCRIPPS.
Experience in discussing concerns about patient dignity, confidentiality, legal rights, and access to care.
Information about Scripps clinical trials and other community clinical trials.
Access to specialized counseling and other support services.
At Scripps, we strive to tailor patient care to fit individual needs. First introduced into our cancer care programs, our nurse navigators provide an excellent example of the individualized medicine we envision throughout health care — attending to the clinical, emotional and practical realities of coping with complex, chronic or long-term illness.
You have the unique opportunity to make a difference in a patient's life. Our nurse navigators are supported directly through philanthropy.
For more information, contact Jamie Nelson at 858-678-7240 or nelson.jamie@scrippshealth.org.