Support Scripps Green Hospital and Scripps Clinic Torrey Pines
Scripps Green Hospital is consistently recognized as one of the nation's best hospitals. In its 2017-2018 rankings, U.S. News & World Report rated Scripps La Jolla Hospitals and Clinics (Scripps Clinic, Scripps Green Hospital and Scripps Memorial Hospital La Jolla) No. 1 in the San Diego region and among the best in the nation in eight specialities. The hospital provides a wide range of clinical and surgical services, including organ transplantation, oncology care, cardiothoracic and orthopedic surgery, interventional cardiology, and blood and bone marrow transplantation.
The hospital opened in 1977 to support Scripps Clinic, an internationally recognized multi-specialty medical group and leading clinical research institution. A center of excellence in several specialties, it provides patient care in more than 50 fields of medicine and surgery. Because of its reputation as a premier research and patient care institution, Scripps Clinic Torrey Pines was chosen to care for Mother Teresa in 1991. Long-time La Jolla resident Theodor Geisel (a.k.a. Dr. Seuss) wrote about his father's care at Scripps Clinic in "You're Only Old Once, A Book for Obsolete Children."
Donate to Scripps Green Hospital and Scripps Clinic Torrey Pines today.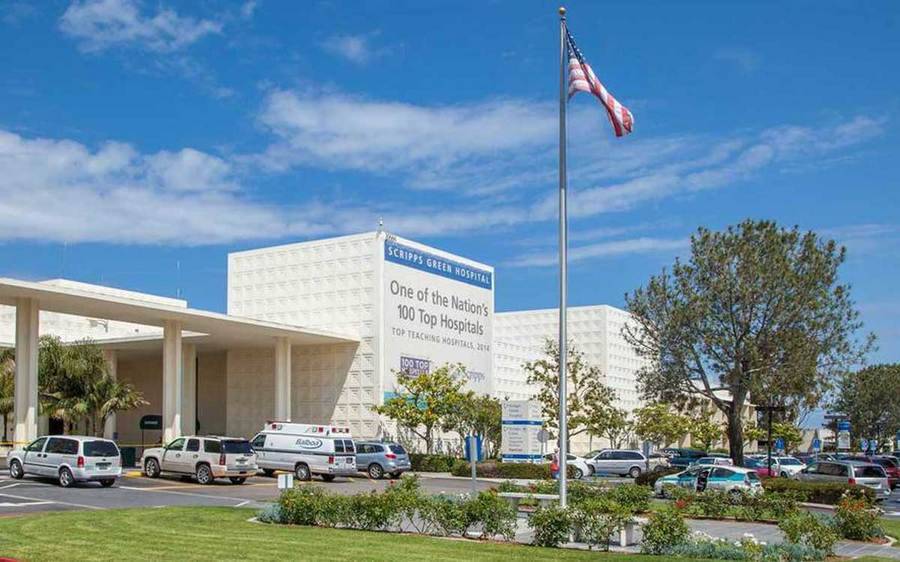 Support Innovative Research at Scripps Clinic
Physician-scientists across Scripps Clinic are engaged in innovative medical research, which seeks to translate basic scientific findings into useful interventions for patients. This bridge from "bench" to "bedside" is critical to understanding disease processes.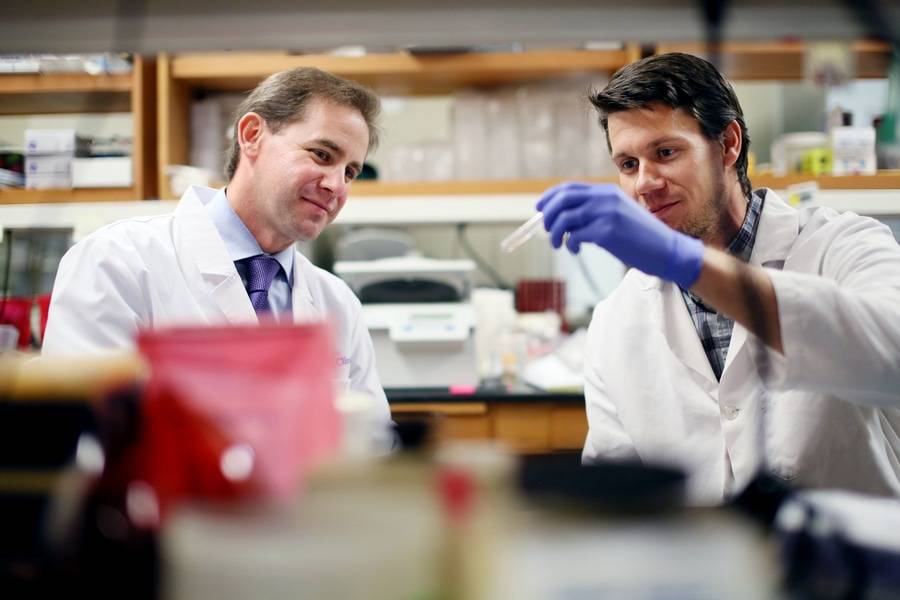 Unlocking the Mysteries of Cancer
Every cancer is unique. Brain cancer differs from ovarian cancer, which differs from colon cancer. In fact, similar tumors in different patients can have different genetic compositions and respond differently to the same treatments. This is one of the many reasons cancer is so challenging to treat. Research being conducted by Scripps Clinic oncologists and specialists is accelerating our understanding of cancer and our ability to bring new treatments to patients. 
Ground-breaking Research in Orthopedics
Scripps Clinic orthopedic specialists are driving ground-breaking scientific discoveries and medical breakthroughs — uncovering potential treatments for debilitating musculoskeletal conditions. Researchers are on the path towards advanced treatments for osteoarthritis through stem cell research that targets the repair and regeneration of cartilage. Scripps Clinic orthopedic research has the potential to change the future of orthopedic therapies. The discoveries that emerge could potentially augment or take the place of medication or joint replacement.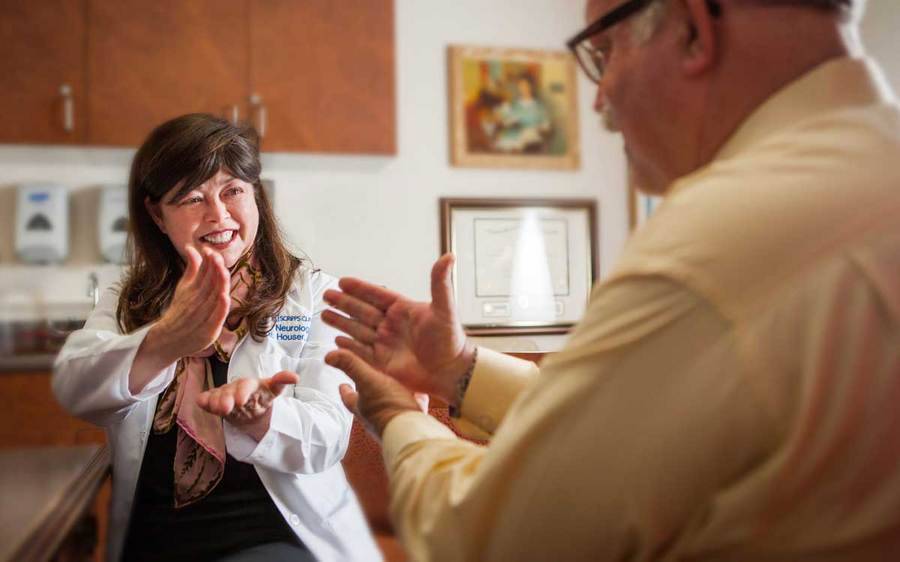 Leading the World in Parkinson's Disease
Melissa Houser, MD, medical director of the Parkinson's Disease and Movement Disorder Center at Scripps and Jeanne F. Loring, MD, at Scripps Research Institute have collaborated to conduct leading-edge research using patient-specific, non-embryonic stem cells to halt or reverse the effects of Parkinson's disease. They have reached several major milestones and are rapidly moving towards clinical trials.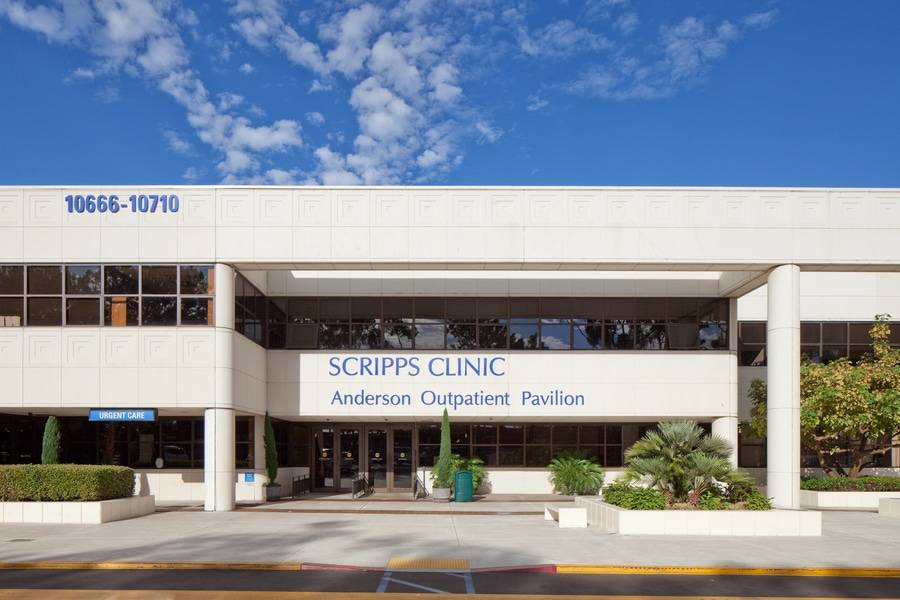 Support the Campaign for Primary Care at Scripps Clinic, Torrey Pines
Scripps has launched a campaign to enhance the Division of Primary Care at Scripps Clinic, Torrey Pines. Plans are under way to renovate the third floor to better support our patient-centered model of care. Funded through the generosity of donors, Scripps will create a welcoming environment with thoughtful design elements to improve patient outcomes: dedicated check-in and waiting area, private exam rooms and a Patient Resource Center – all enhanced with healing artwork. There are many opportunities for you to be part in this campaign and ways to give. 
For more information, contact Julie Mathew at 858-554-2046 or mathew.julie@scrippshealth.org.