Support Emergency and Trauma Care at Scripps Memorial Hospital La Jolla
Support Emergency and Trauma Care at Scripps Memorial Hospital La Jolla
Each year, more than 40,000 people arrive at the Scripps Memorial Hospital La Jolla Emergency Department and Trauma Center. Keeping pace with population growth, especially in the North County coastal areas, is critical to providing the best emergency care.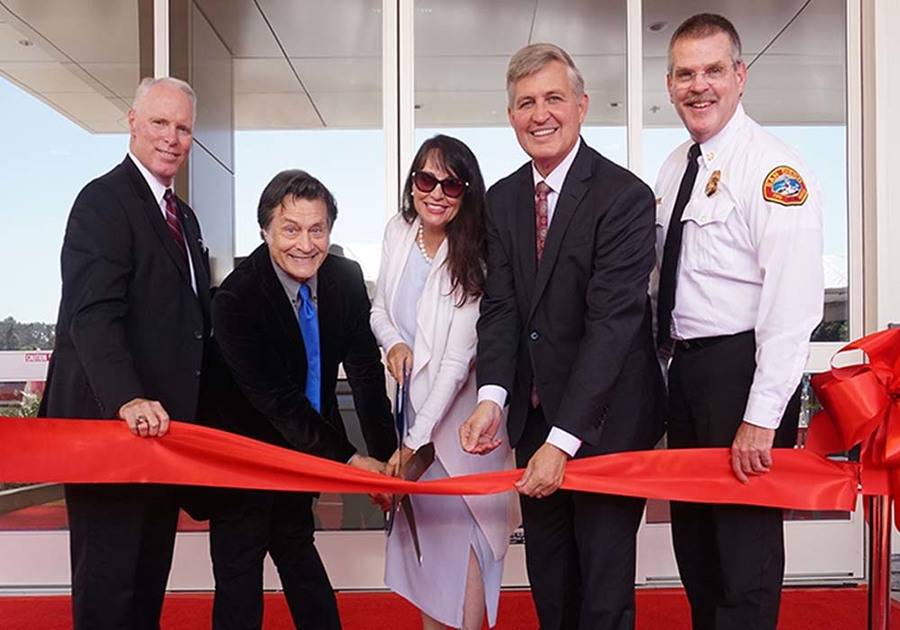 Barbey Family Emergency and Trauma Center Opens, Thanks to Philanthropy
On September 26, 2016, the Barbey Family Emergency and Trauma Center opened on the campus of Scripps Memorial Hospital La Jolla. Thanks to the leadership gift of the John E. Barbey Jr. family and other generous donors, this 33,000-square-foot facility is six times larger than the prior center. It features 51 private beds, four ambulance bays and the latest medical technology for treating everything from cuts and falls to major life-threatening injuries and illnesses.
Learn more about this new facility and its state-of-the-art medical technology.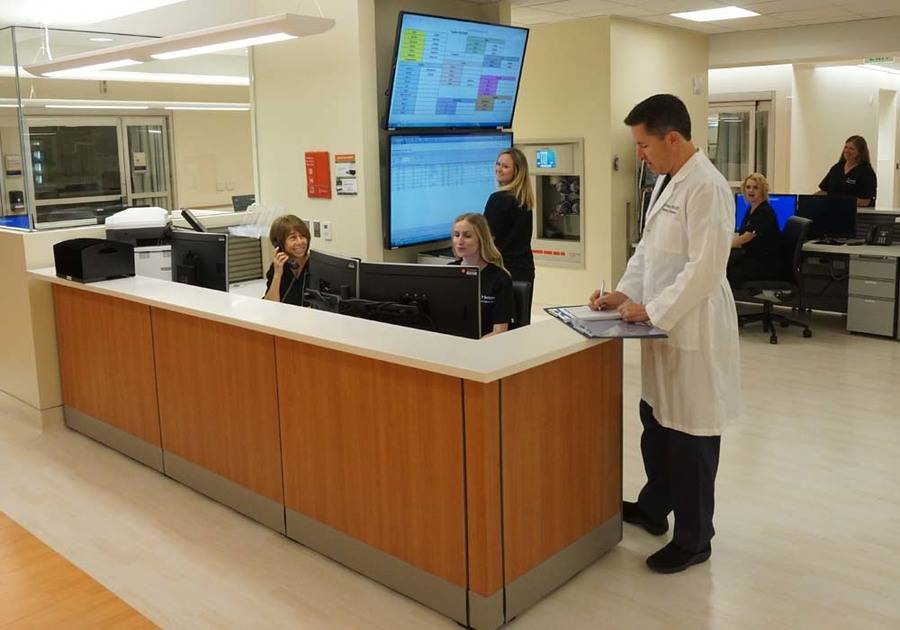 Invest with Us in the Future of Emergency and Trauma Care
The new center is a vital addition to the nationally recognized San Diego County Trauma System. Because of this system, a person who sustains a life-threatening injury in San Diego is twice as likely to survive compared to any other region in the U.S. Before the county trauma system was created in 1984, preventable deaths from major traumatic injuries were at a staggering 21 percent. Today, that number has dropped to less than 1 percent.
With the opening of this state-of-the-art center, our emergency and trauma teams can effectively care for the more than 100 patients who come to Scripps La Jolla every day, seeking emergency and trauma care. Through philanthropic support, you can help save the lives of family members, friends and neighbors—people like Joey Converse. See his story below.
Donate today to support emergency and trauma care at Scripps La Jolla.
Saving Lives in an Emergency
Illness or injury can happen in an instant, without warning. That's how it was for California State lifeguard, surfer and competitive swimmer Joey Converse. In June 2015, he dove under a breaking wave as he'd done hundreds of times before. This time, his head hit the sand and he broke his neck. Fortunately, he was rushed to Scripps La Jolla Emergency and Trauma Center.
The team at Scripps gave me a second chance at life, and I am forever grateful. I plan to visit Scripps every year on the date of my accident to say thank you.