Support Robotic Surgery at Scripps
Support the Future of Robotic Surgery at Scripps
Robotic surgery provides us access to advanced technology and 3-D imagery to direct and control a sophisticated robot that makes small, precise incisions. With the da Vinci Xi device, our surgeons -- who have performed more than 10,000 robotic surgeries -- can effectively treat a variety of conditions, including prostate, lung and colon cancers, hysterectomy, heart conditions and hernias.
Through philanthropy, Scripps introduced the first da Vinci robotic surgical system 12 years ago, and the program has been tremendously successful. These machines can help shorten procedure times, limit blood loss and reduce side effects.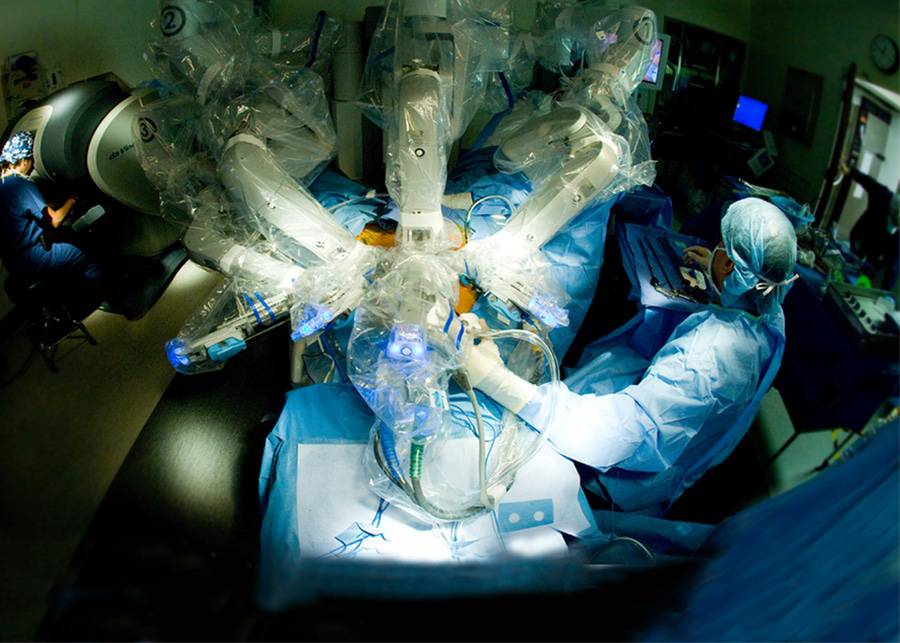 Meet the technology
Minimally invasive robotic surgery has revolutionized how we perform surgery. Through the advanced technology of the da Vinci Xi Surgical System, our surgeons are able to perform more complex procedures while our patients experience less pain and discomfort, shorter recovery times and reduced risk of infections. Because of the enhanced precision and control it provides, robotic surgery is effective in cancer, cardiothoracic, gynecologic and other types of surgeries.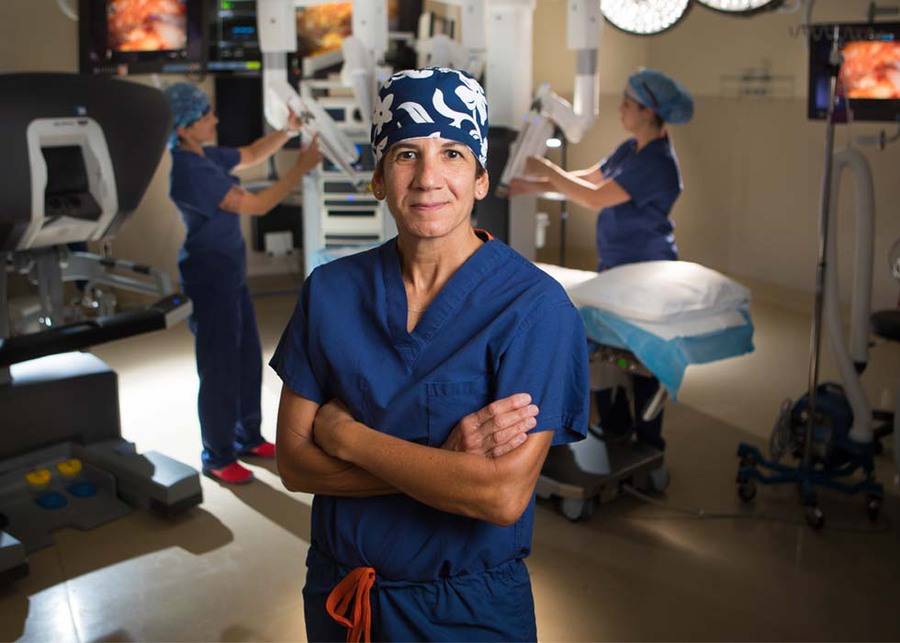 Meet the medical director
"Thousands of patients have benefited from these instruments," says Carol Salem, MD, medical director, Scripps minimally invasive robotic surgery program, and urologic malignancy specialist, Scripps Cancer Center. "Systemwide, we have eight robots, and it has become part of the surgical standard of care at Scripps. We are fortunate that we can combine this technology with excellent surgeons. And now, with the da Vinci Xi, we can enable more complicated surgeries."
The Xi offers advanced capabilities within the robotic platform, such as injecting fluorescent dye to help surgeons rapidly visualize blood vessels, making them more certain that structures they have joined will heal properly.
For some surgeons, an important benefit of the Xi is that the technology allows them to perform surgery in different parts of the body without undocking to adjust the robot's positioning. Undocking means the surgical team must disconnect the robot from the patient, change the position of the bed, and reconnect the robot, which can be a time-consuming process. The Xi eliminates these delays, making it a good choice for new specialties where the robot was not previously utilized for procedures.
"Most colon and rectal surgeries require operating in multiple areas of the abdomen," says Lynn Weston, MD, colorectal surgeon, Scripps Cancer Center and Scripps Clinic. "The Xi allows for this multi-quadrant surgery. You don't have to undock the robot in order to move the table up and down or tilt it side to side."
Scripps' deep expertise in robotic surgery has helped accelerate use of the new system at all five Scripps hospitals, including Scripps Green Hospital, where Dr. Weston practices. Patients under Dr. Weston's care benefit from the new technology thanks to a generous donation for the new robotic surgical system from one of her patients and their family. They recognized how powerful this technology can be in the hands of a gifted surgeon and wanted to provide this precision and advanced capabilities to other patients.
I have never been at a health system like Scripps, where our philanthropy has really taken the lead to afford this technology. Our donors have been so gracious over the years. These patients are grateful for their care and give back, and it provides this amazing technology for all.
— Carol Salem, MD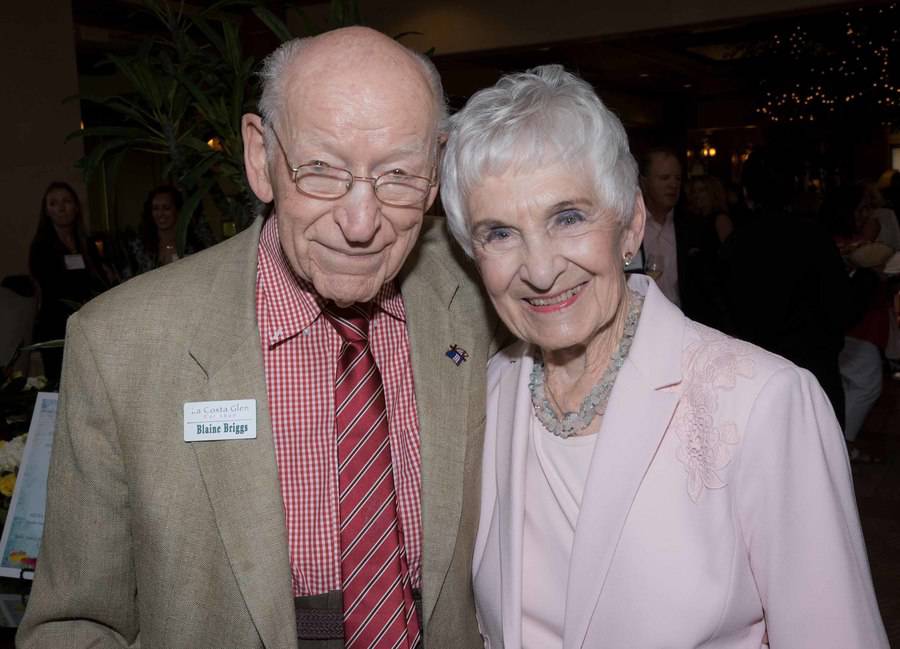 Meet the people making innovation a reality
For more than 20 years, LaVerne and Blaine Briggs have been philanthropic supporters of Scripps. The LaVerne and Blaine Briggs Rehabilitation Program has helped make the Rehabilitation Center at Scripps Encinitas a leader in providing patients state-of-the-art technology as part of their recovery process including the Ekso robotic skeleton, Alter-G anti-gravity treadmill and a driving simulator for a driver rehabilitation program.