Celebrate Nurses Week with Scripps
A Perfect Time to Thank Your Scripps Nurse
Each May, National Nurses Week is celebrated across the U.S. to recognize the extraordinary role that nurses play in our lives. Chances are, whether in the hospital, clinic or doctor's office, there's a special nurse or two who made the difference in your life. Tell your Scripps nurses how much you appreciate the knowledge, skills and compassion they bring to your care.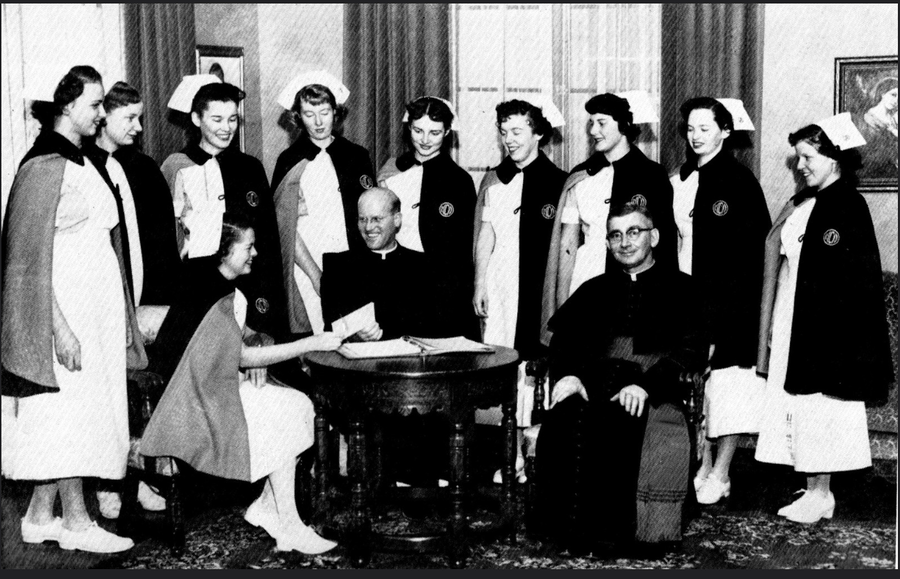 A History of Nursing at Scripps
Nursing is a core part of the rich history of Scripps, going back to 1904 when our founder Mother Mary Michael Cummings started San Diego's first training school for nurses, and both she and Ellen Browning Scripps personally provided nursing care for patients in San Diego.
Today, 115 years later, Scripps's dedication to nursing continues, with philanthropic dollars going directly to fund nursing education and training.
Nurses by the Numbers
There are more than 4,600 Scripps nurses who care for patients at our five hospitals, 27 outpatient clinics and numerous home-care settings. While their care is immeasurable, the statistics are clear. 
The Heart of Health Care
Scripps nurses are on the job, 24/7, working side-by-side with our physicians and caring for patients and families, from check-in to check-out. Their technical skills are first-rate and their people skills are second to none. Watch this short video featuring four of our nurses and what it means to be recognized by their patients. 
How a Nurses Week Gift Helps Change Lives
The donations received during Nurses Week support our greatest needs at Scripps. That means these funds are allocated where needed most to sustain key programs and services. For example, unrestricted gifts help expand our nurse navigator program and support our genetics and nutrition counselors. They help support Project Dulce, Healthy Women, Healthy Babies, and much more. Donate today and leave a tribute note for your favorite nurse at the same time.