Support Scripps Healing Arts
Learn more about how you can support the healing arts to enhance the comfort and healing environment for our patients.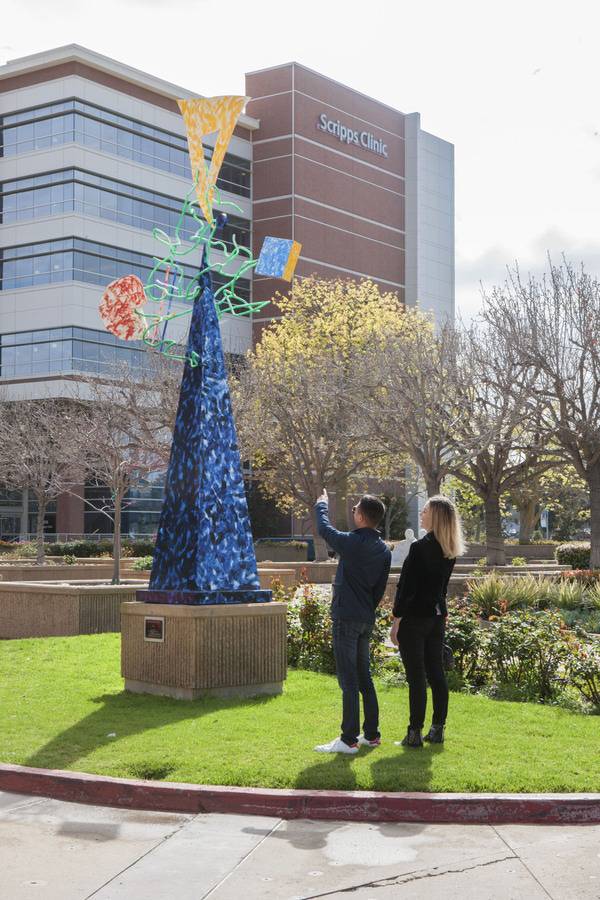 Support Healing Arts on All Our Campuses
Displaying art to support healing isn't new; evidence of the practice dates back to antiquity. But more recently, researchers have shown proof that a patient's visual landscape — whether natural or man-made — can support recovery. In a groundbreaking 1984 study, patients who could see nature did better than those whose windows faced a brick wall. Other research has used functional MRI to measure the impact specific art forms have on the brain. Once again, nature scenes tended to relax people, while abstract art could be agitating—not unlike the difference between listening to Enya instead of Black Sabbath.
A theory called "emotional congruence" notes that people who are sick perceive and interpret art differently than they would if they felt better, which would be important to consider when selecting art for a hospital or clinic.
These insights have informed Scripps' decades-long effort to incorporate art into its healing environments. The Wolfstein Sculpture Park, established by philanthropists Ralyn and Nathan Wolfstein, showcases dozens of works around the Scripps Memorial Hospital La Jolla campus.
"The Wolfsteins have been very generous," says Jain Malkin, who has played an integral role volunteering for Scripps La Jolla's Healing Arts Program. "They selected artists they felt would make people smile and feel better. There are bicycles and pinwheels that spin around; they're kinetic. If you're stressed and stop for a minute, it's like being able to meditate."
Our mission is to create a human-centered, aesthetically pleasing environment where patient-focused art promotes healing and a feeling of wellness.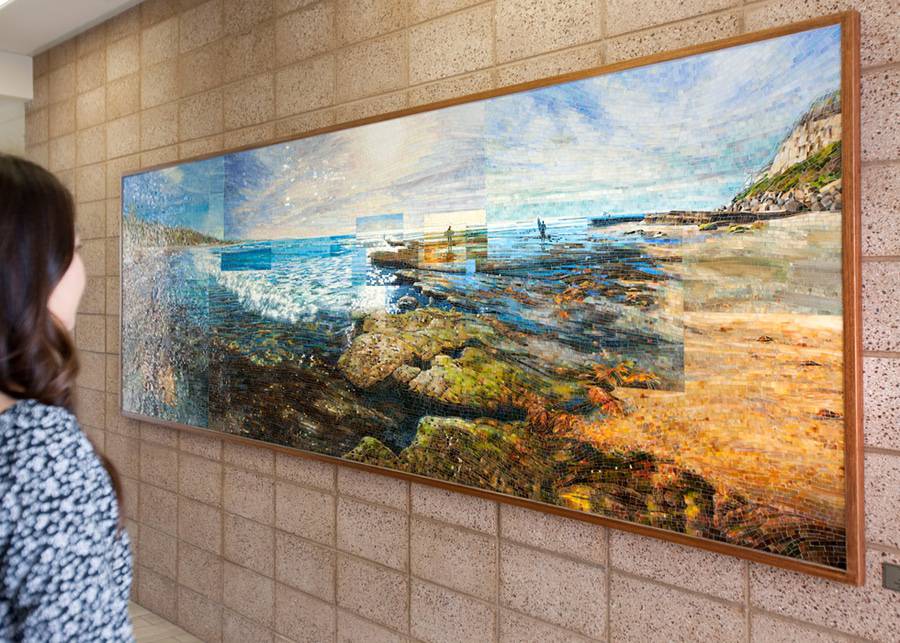 The Art of Healing
A movement is under way to strategically add more art to public and patient areas at Scripps locations, most visibly at Scripps Memorial Hospital La Jolla and Scripps Memorial Hospital Encinitas. With broad philanthropic support, Scripps La Jolla volunteers are selecting fine art for display at Prebys Cardiovascular Institute. Each floor has its own theme: Torrey Pines, the La Jolla coast, architectural landmarks and others.
"In a clinical setting, you can measure physiological changes that can be attributed to certain kinds of images," Malkin says.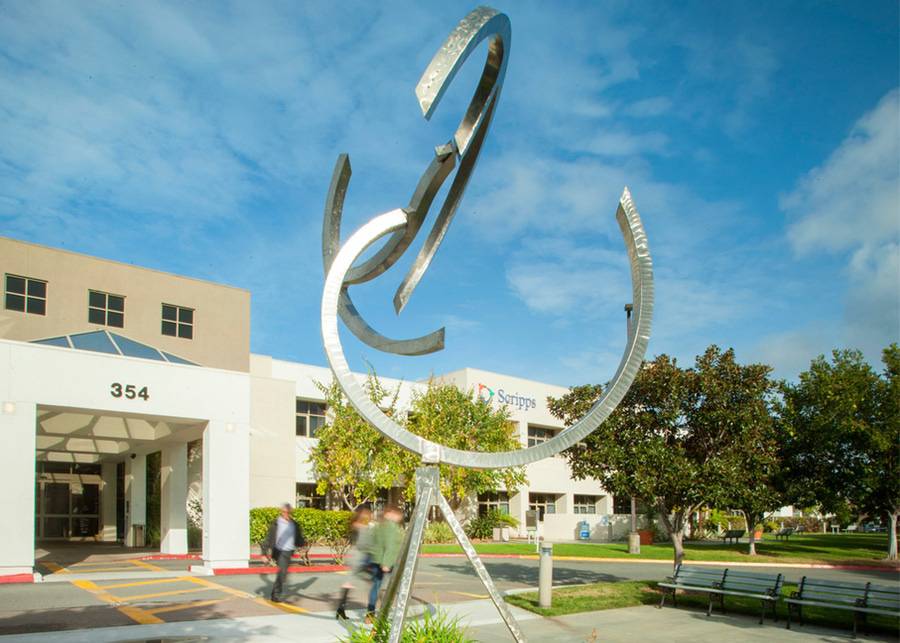 Just a few miles up Interstate 5, Scripps Memorial Hospital Encinitas has developed a similar program to purchase art that will support patients, visitors and staff. This includes outdoor sculptures underwritten by the Wolfsteins, as well as dozens of other art pieces found throughout the Leichtag Critical Care Pavilion. 
"Our mission is to create a human-centered, aesthetically pleasing environment where patient-focused art promotes healing and a feeling of wellness," says Nina Eaton, Scripps Encinitas Healing Arts Program volunteer. "Properly chosen art can be calming, even therapeutic and cathartic, for patients and staff."
Scripps Encinitas volunteers found art that exemplified their North County community. They then put together a variety of programs to showcase the artists' work and encourage community sponsorship for each piece.
In all, more than 20 pieces were sold, which are now hanging in waiting rooms, hallways, nursing stations and other areas. Part of the purchase price went to the artists, while the rest benefited the recent hospital expansion.  
"The program was a huge win-win," Eaton says. "It created a warm, healing environment for patients, visitors and 
staff, and the hospital fund received more than $925,000."
For more information about the Healing Arts Program at Scripps Memorial Hospital La Jolla, please contact John Ciullo at ciullo.john@scrippshealth.org or 858-626-5723.