Support Scripps MD Anderson Cancer Care
Support Scripps MD Anderson Cancer Care
Our partnership with MD Anderson in Houston, Texas means that our patients have access to the same outstanding, patient-centered care provided at the nation's leading cancer center. The combined expertise of physicians and clinicians at Scripps and MD Anderson will assure our patients are getting the latest in treatment options.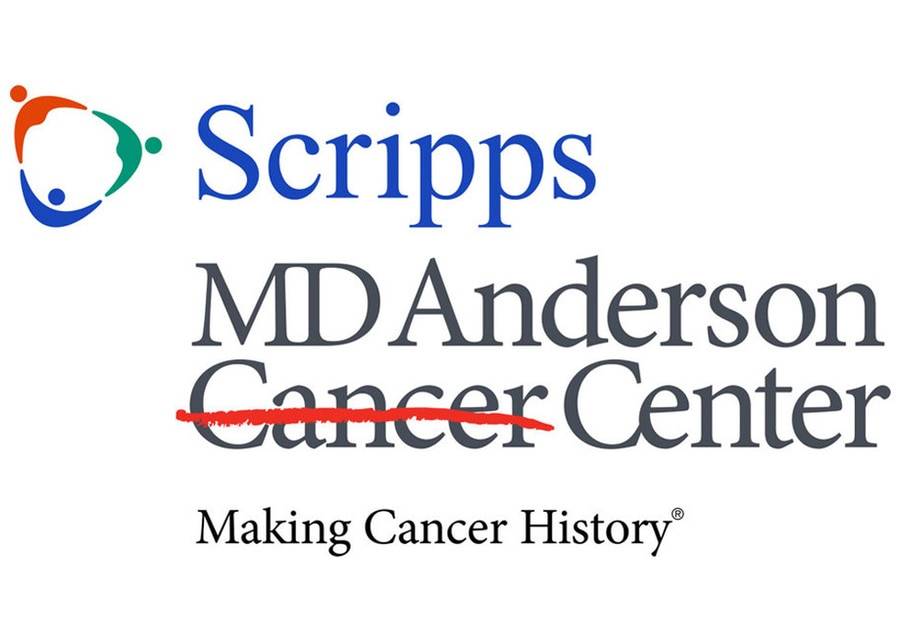 The Impact of Your Gift
Your gift to the Fund for Scripps MD Anderson will go directly to providing our supportive services and expanding access to those services. These services can include:
Genetic counselors, nurse navigators, oncology social workers, and additional research nurses and coordinators
Nutrition counseling, patient education resources, integrative therapies to complement medical protocols
Standardization of quality in equipment across our sites
Lymphedema support
Transportation support
Patient record binders
Wigs, chemo caps and support groups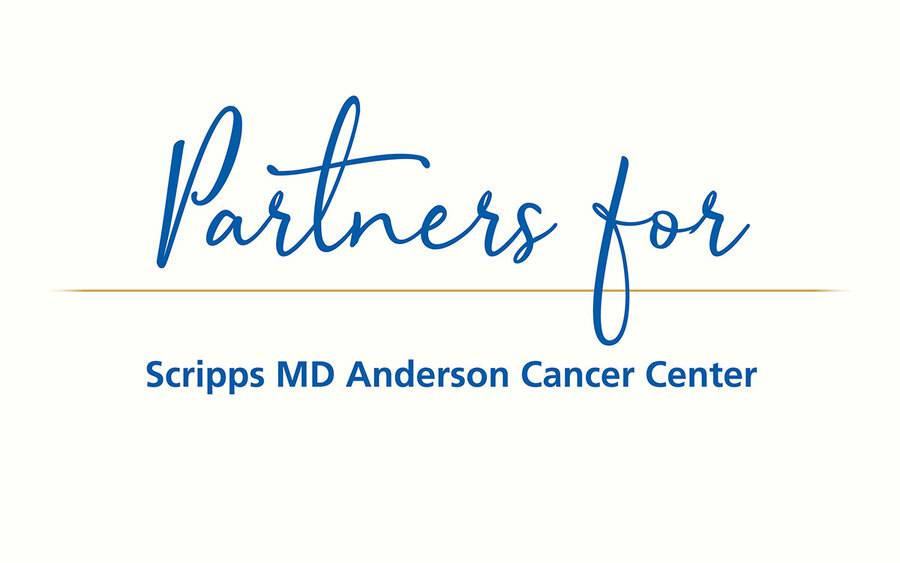 Join Partners for Scripps MD Anderson Cancer Center
Partner members are at the forefront of the expansion of Scripps MD Anderson Cancer Center. With a gift of $1,000 or more, you could become a member of the Partners for Scripps MD Anderson. Your gift supports operational needs, such as continuing nursing education, patient support services and counseling.
Enjoy the benefits of membership in this philanthropic group while advancing cancer care for our community.
Your Dollars Make a Difference
Scripps is the provider of choice for nearly 5,000 patients who receive cancer care each year. Through philanthropy, we have been able to help patients access integrative medicine, genetic counseling, classes, support groups and financial assistance. Our donors have helped us build state-of-the-art facilities with leading-edge equipment, and broaden access to vital clinical trials that improve patient survival. Every dollar makes a difference.
See just a few ways our donors have helped Scripps fight cancer.
The launch of Scripps MD Anderson Cancer Center gives our community in San Diego access to the best cancer care and research out there. It isn't about how much you give, it's just about giving. Because one day, you could need these facilities and this care, and you're going to want them to be the best they can be. A donation today will help us save more lives.
— Steve Young
Scripps has always been one of the best cancer hospitals in this area. Now, with Scripps and MD Anderson joining forces, we have the whole package in San Diego. — Mary Mickelson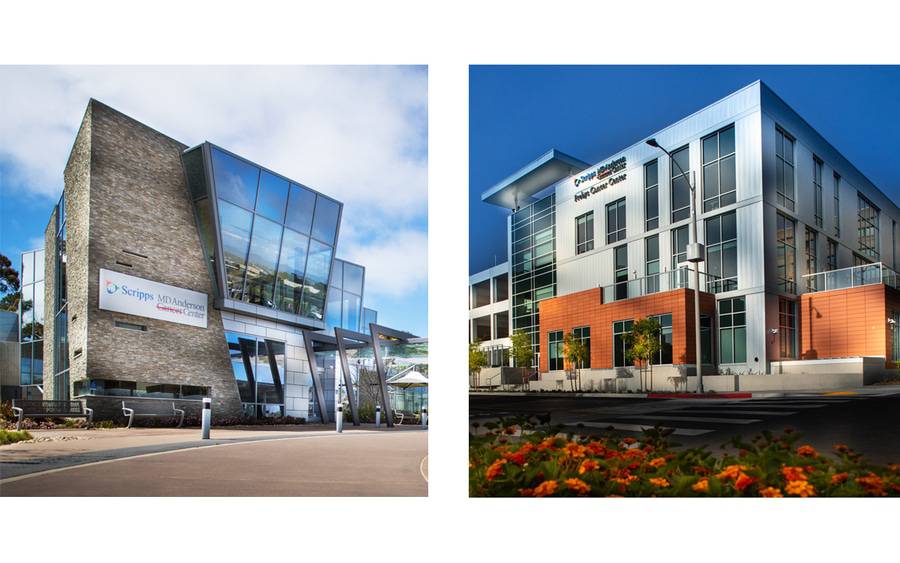 Support Our Capital Needs for Scripps MD Anderson
Cancer care is delivered in more than 20 sites across the county. Capital funding benefits the buildout and equipment necessary to provide standardized care throughout the county. 
To provide comprehensive care for our patients, Scripps MD Anderson Cancer Center has two main hubs in the county: Scripps MD Anderson Cancer Center on the Torrey Pines Mesa and Scripps MD Anderson/Prebys Cancer Center on the campus of Scripps Mercy Hospital. With innovative technology and a collaborative approach to care with multidisciplinary care teams and support services, these state-of-the-art centers bring some of the most advanced cancer care to patients. In addition to these centers, there are several other Scripps MD Anderson locations conveniently located throughout the San Diego region to serve patients.
For naming opportunities at Scripps MD Anderson Cancer Center sites, call Barbara Edwards at 858-678-6344 or edwards.barbara@scrippshealth.org.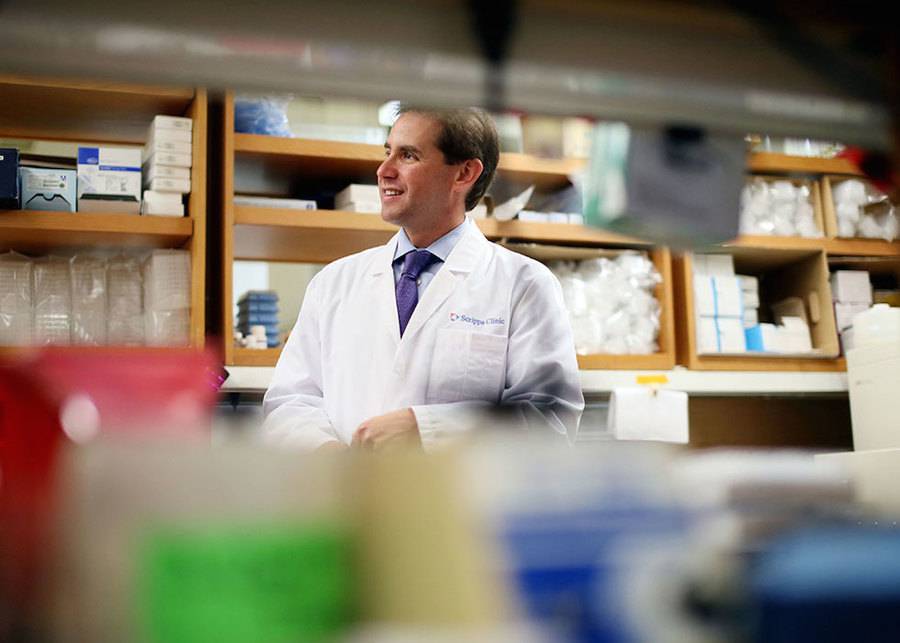 Give Hope Through Clinical Research
At Scripps MD Anderson Cancer Center, cancer research will play a vital role. Clinical research can extend life for many patients and our partnership will provide a dedicated line to some of the most advanced treatments available.
Your contribution helps support life-extending clinical trials, including:
GI/biliary/pancreatic cancer
Breast cancer
Colon cancer
Leukemia and lymphoma
Melanoma and skin cancers
Prostate cancer
For more information on clinical research in cancer, contact Julie Mathew at 858-554-2043 or mathew.julie@scrippshealth.org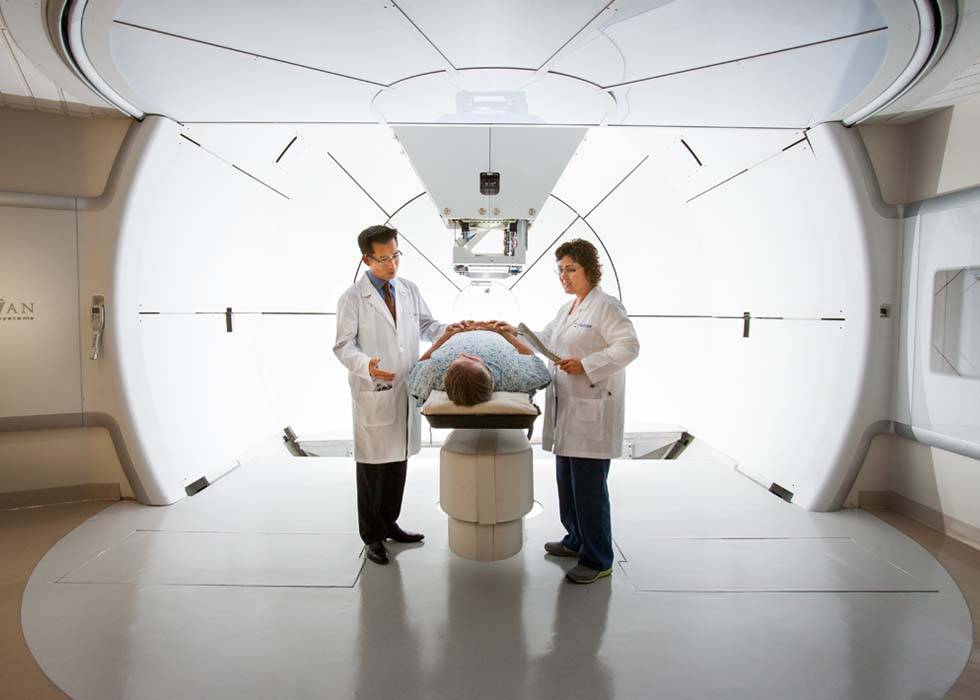 Build a Lasting Endowment
An endowment provides a perpetual source of financial support. Through a generous donation or planned gift, you can endow a program close to your heart. Smaller donations may be made to already existing endowments benefiting:
Cancer research
Medical education
Patient care
Indigent care
Medical directorships
To learn more about endowment gifts, contact Jamie Nelson at 858-678-7240 or nelson.jamie@scrippshealth.org.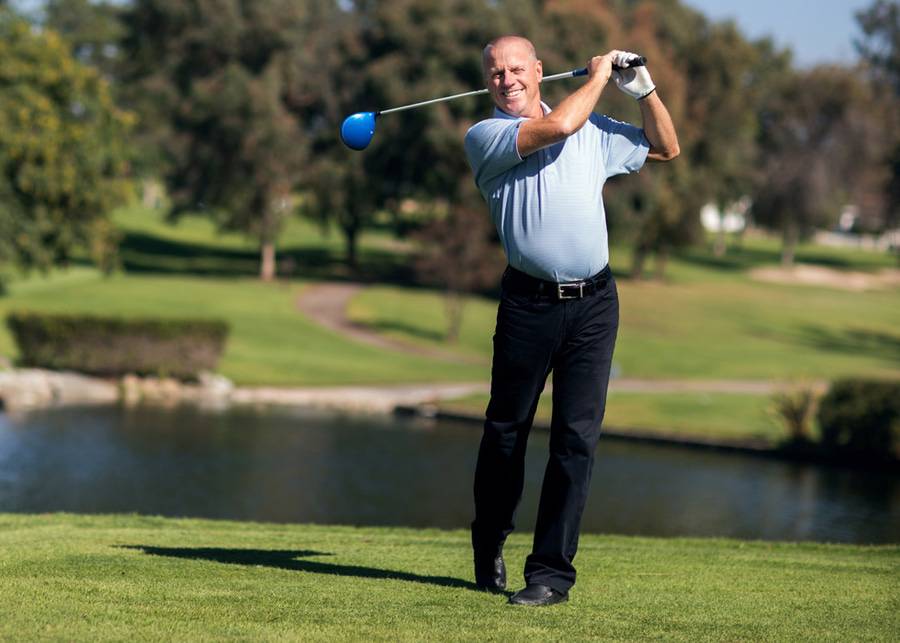 Steve Young's Story
In 2013, Steve was at a massage appointment when his therapist felt a lump on his neck. The therapist told him, "You should have a doctor check on this." Steve did, and his world was immediately turned upside down.
Steve was diagnosed with throat cancer and underwent seven weeks of radiation and chemotherapy treatments. Six months later during a routine check up with one of the doctors on his Scripps cancer team, a second tumor was discovered in his nasal pharynx. He had to undergo an additional seven weeks of radiation, and fortunately, the treatment was successful.
Now, cancer-free for over five years, Steve has been looking for ways to help others going through cancer. When he learned about Scripps' partnership with The University of Texas MD Anderson, he immediately wanted to get involved.