Support Scripps Cancer Care
Scripps Cancer Care is the only Integrated Network Cancer Program in Southern California accredited by the Commission on Cancer. Scripps La Jolla Hospitals and Clinics were also honored as high performing in cancer care by U.S. News & World Report for 2017-2018. We focus on expanding access to early detection, screenings, diagnosis and survivorship services throughout the region and creating centers of clinical care excellence. Our patients come first, and our funding needs reflect our desire to improve each patient's experience—every step of the way. 
Your gift will help us provide the most advanced cancer care and services to patients and their families. Donate today.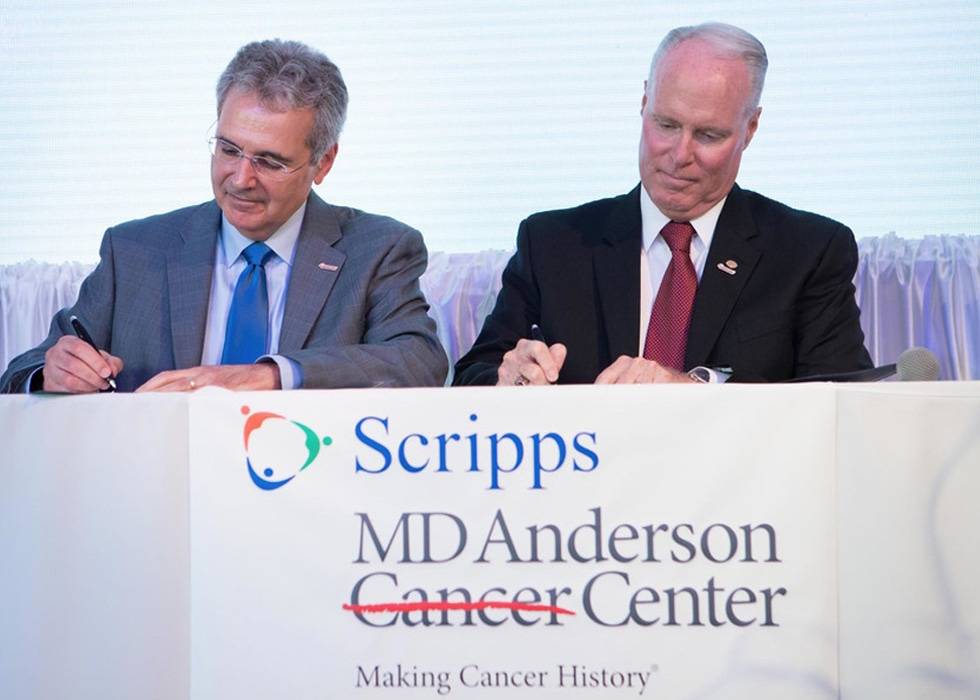 Partnering with the Nation's Top-Ranked Cancer Center
Scripps Health and The University of Texas MD Anderson Cancer Center are partnering to create Scripps MD Anderson Cancer Center, a comprehensive and clinically integrated cancer care program in San Diego that will provide adult cancer patients greater access to world-renowned oncology care available throughout Southern California. Scripps MD Anderson Cancer Center will take our patient–centered approach to a higher level with teams of oncology specialists supporting patient's families in making informed, evidence-based medical decisions. Your gifts will help us expand our array of patient support services, including genetic counseling, nurse navigation, integrative medicine, palliative care, imaging services and social worker assistance. Donor level benefits are available for gifts of $5,000 and up.
Supporting San Diego's Largest Cancer Care Provider
In joining forces with MD Anderson Cancer Center, Scripps now offers the most advanced care and treatment in the San Diego region. Here are a few ways the community has stepped up to support Scripps cancer care.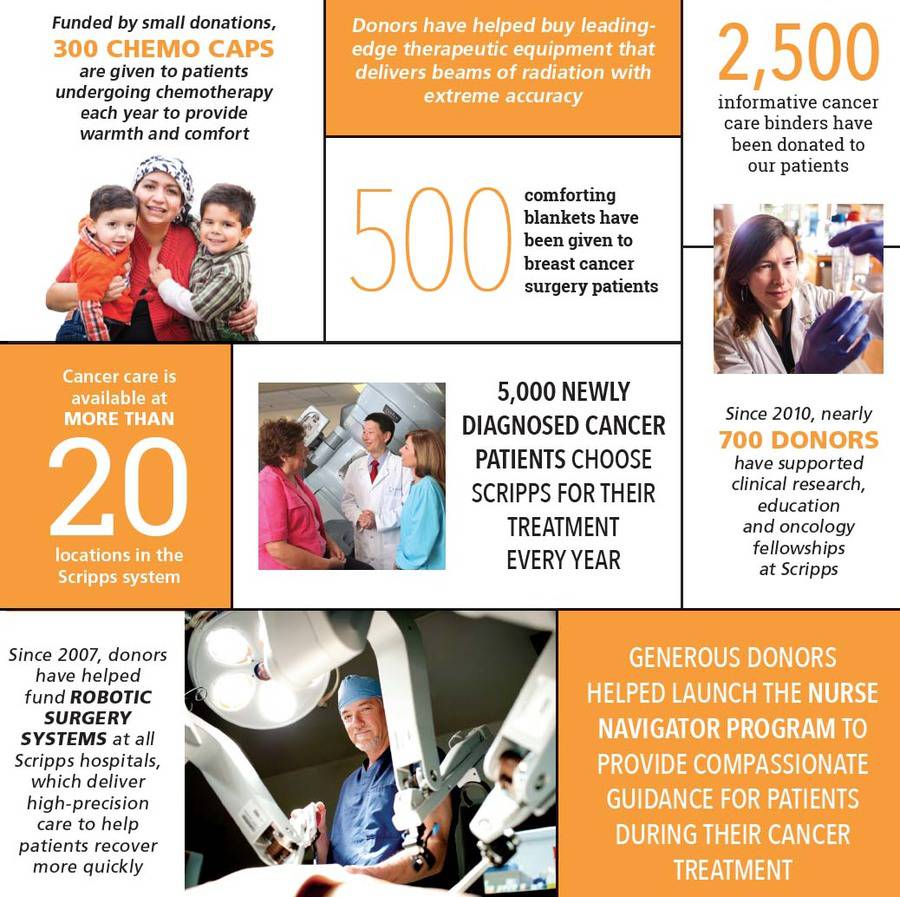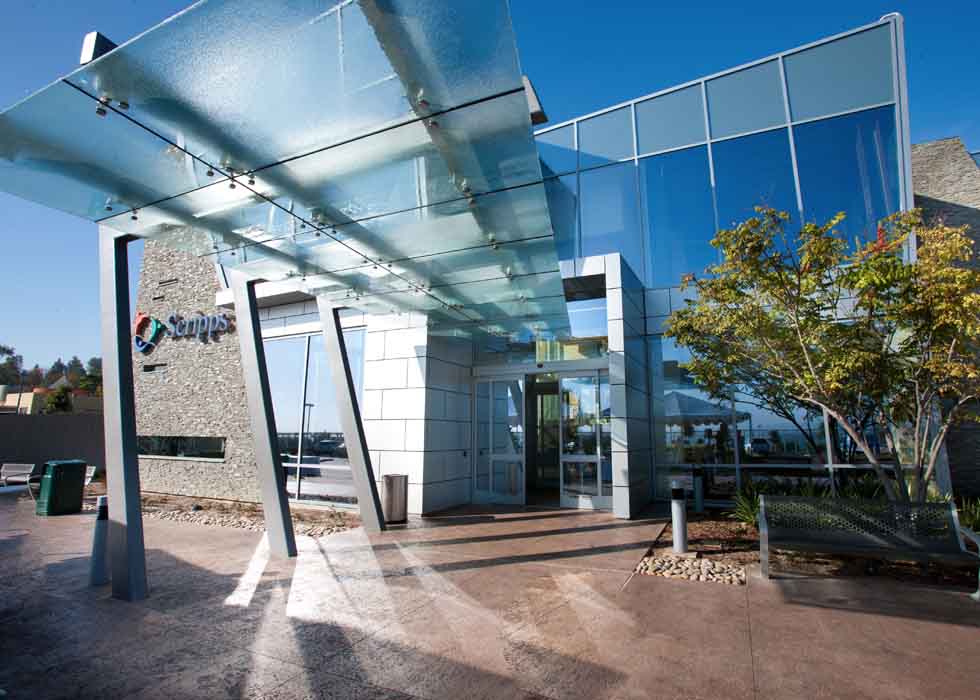 Support Our Campaign for Scripps MD Anderson Cancer Center
Cancer treatment requires a team of physicians and clinicians. This capital campaign will fund unique multidisciplinary clinics that bring the physician and care teams to the patient—in one setting. These new multidisciplinary clinics are currently in the planning phase, led by our medical and administrative leadership. 
To facilitate streamlined care for our patients, as designed by Scripps MD Anderson Cancer Center, we will be building a northern and southern hub that organizes treatment for the patients in one setting. 
For naming opportunities at Scripps Memorial Hospital La Jolla or Scripps Mercy Hospital San Diego, call Jamie Nelson at 858-678-7340 or Nelson.Jamie@scrippshealth.org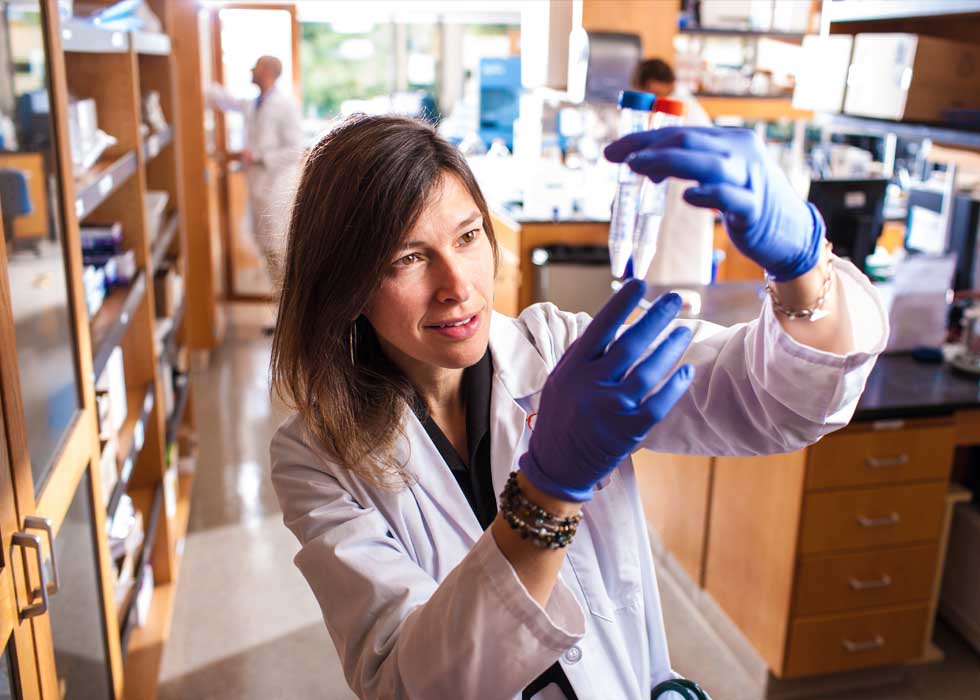 Give Hope Through Clinical Research
Because cancer research is evolving quickly, it is essential for Scripps to stay at the forefront of promising therapies. Clinical research provides access to the most innovative treatments before they are widely available and offers patients new hope of a brighter future.
Your contribution helps support life-extending clinical trials, including:
GI/biliary/pancreatic cancer
Breast cancer
Colon cancer
Leukemia and lymphoma
Melanoma and skin cancers
Prostate cancer
Watch a video to learn more about our clinical research programs.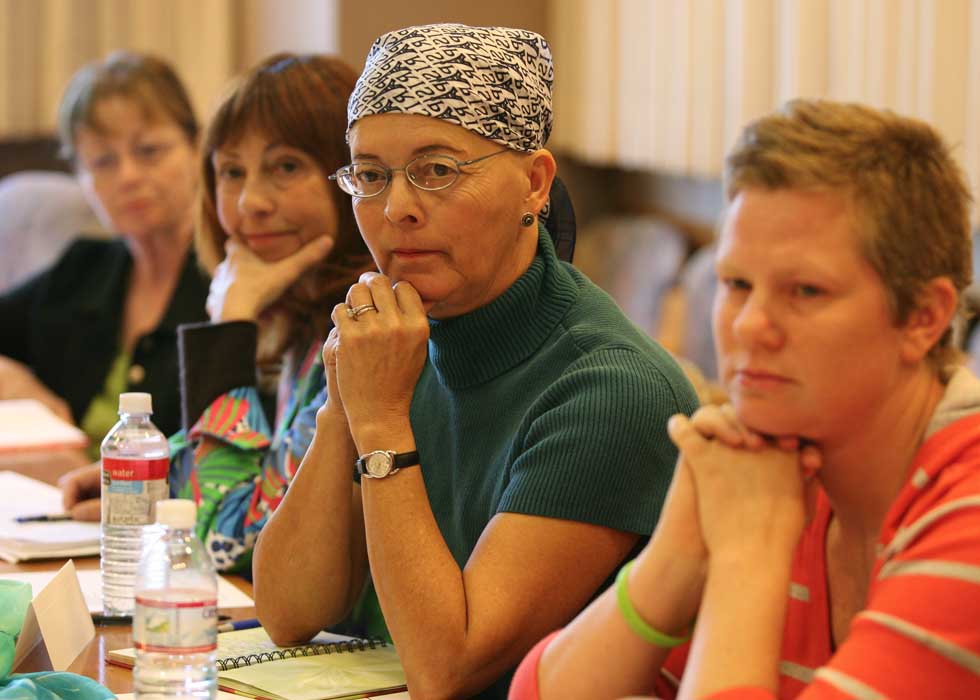 Ease the Journey for Patients and Families
Our patient support services help ease the journey for our existing patients and approximately 5,000 patients newly diagnosed each year. Services include:
Genetic counseling
Nurse navigators and social workers
Patient education and resources
Integrative medicine, including nutritional counseling, acupuncture, yoga and exercise programs designed specifically for cancer survivors.
Additional services to improve the quality of life for those living with cancer include:
Wig program
Indigent care services
Palliative care
Survivorship support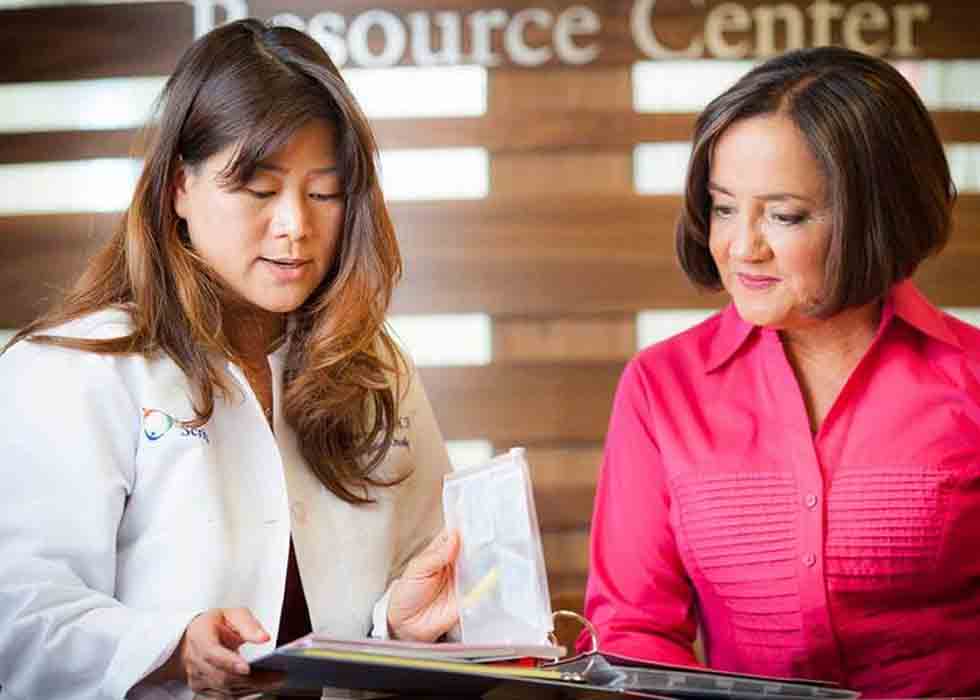 Honor a Loved One or Caregiver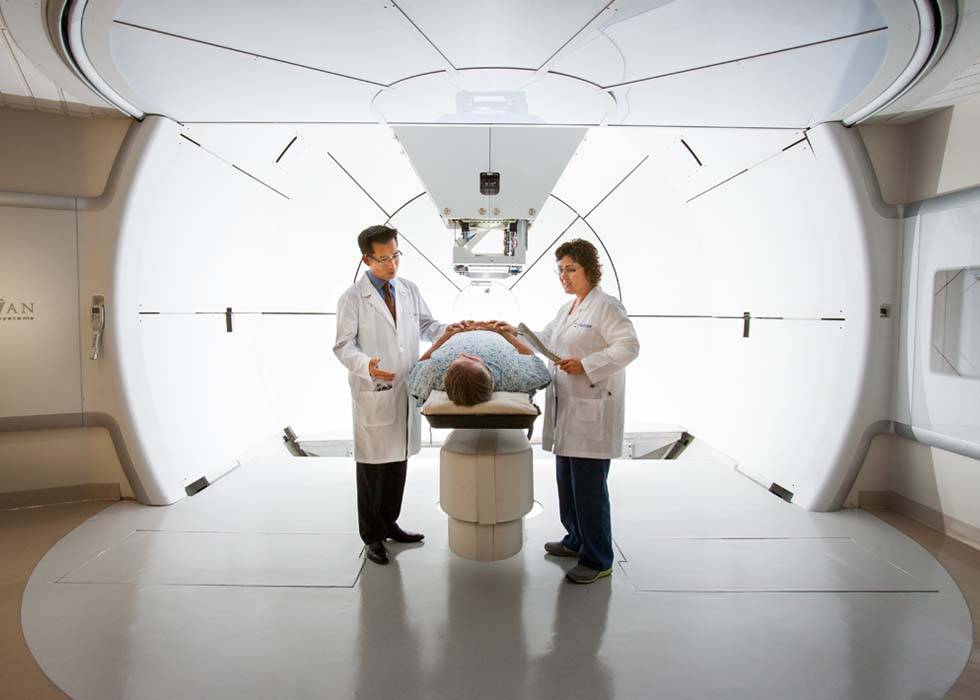 Build a Lasting Endowment
An endowment provides a perpetual source of financial support. You can help to ensure the vitality of Scripps clinical research and graduate medical education programs, state-of-the-art cancer care and compassionate support for patients and survivors.
Through a generous donation or planned gift, you can create an endowment or support one of our existing endowments:
Cancer research
Medical education
Patient care
Indigent care
Medical directorships
To learn more about endowment gifts, contact Jamie Nelson at 858-678-7340 or Nelson.Jamie@scrippshealth.org.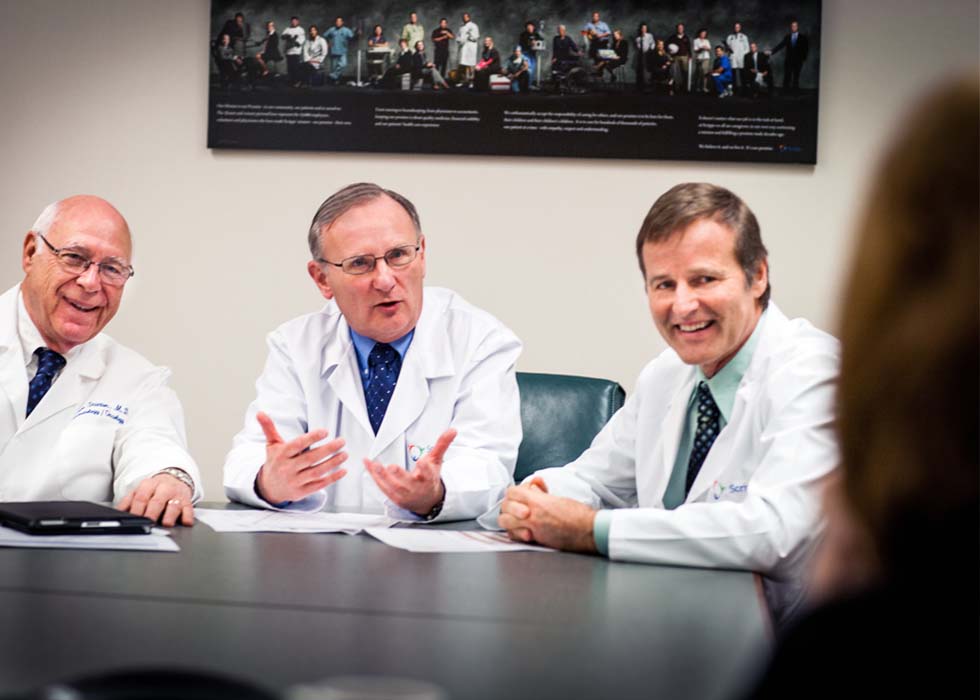 Support our Scripps Cancer Centers and Programs
If you or a family member has received life-changing, compassionate care at one of our treatment, imaging or diagnostic centers, you can make a contribution directly to that center or program, including:
Hospital Programs
Scripps Green Cancer Center
Scripps Encinitas Cancer Care
Scripps Mercy Cancer Center
Scripps Stevens Cancer Center
Breast Imaging and Diagnostic Centers
Emily Fenton Hunte Breast Care Center
O'Toole Breast Care Center
Polster Breast Care Center
Scripps Radiation Therapy Center