Support Breast Cancer at Scripps
Each year, breast cancer takes the lives of more than 40,000 women in the United States. At Scripps, we treat more breast cancer patients than any other health system in San Diego. We are leading this fight with our team of skilled surgeons and oncologists, advanced technologies, compassionate care, and the opportunity to collaborate with some of the finest cancer care specialists and researchers from around the country.
Partnering with the Nation's Top-Ranked Cancer Center
Scripps Health and The University of Texas MD Anderson Cancer Center have partnered to create Scripps MD Anderson Cancer Center, a comprehensive and clinically integrated cancer care program in San Diego that will provide adult cancer patients throughout Southern California greater access to world-renowned oncology care.
In Their Own Words
Perhaps the best way to learn about breast cancer care at Scripps is directly from our patients. Read about Judith Goodwin and the Scripps Breast Cancer Blanket program below.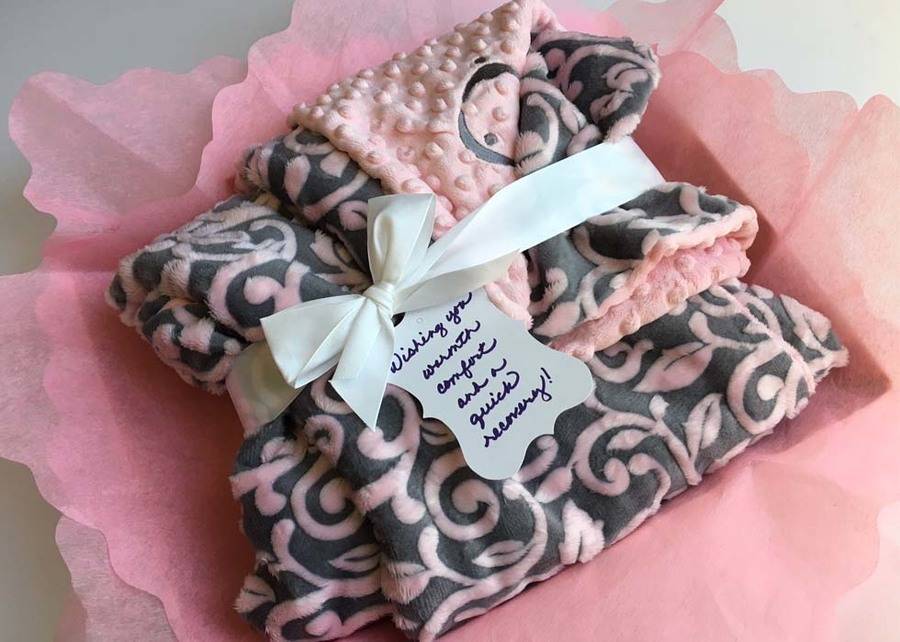 Scripps Breast Cancer Blanket Program
Through the Breast Cancer Blanket Program, every gift of $100 provides a blanket to one of our newly diagnosed breast cancer patients.
The warmth of these soft, pink blankets offers much-needed comfort and reminds our patients they are not alone.
Your generosity helps Scripps care for nearly 1,000 newly diagnosed breast cancer patients each year.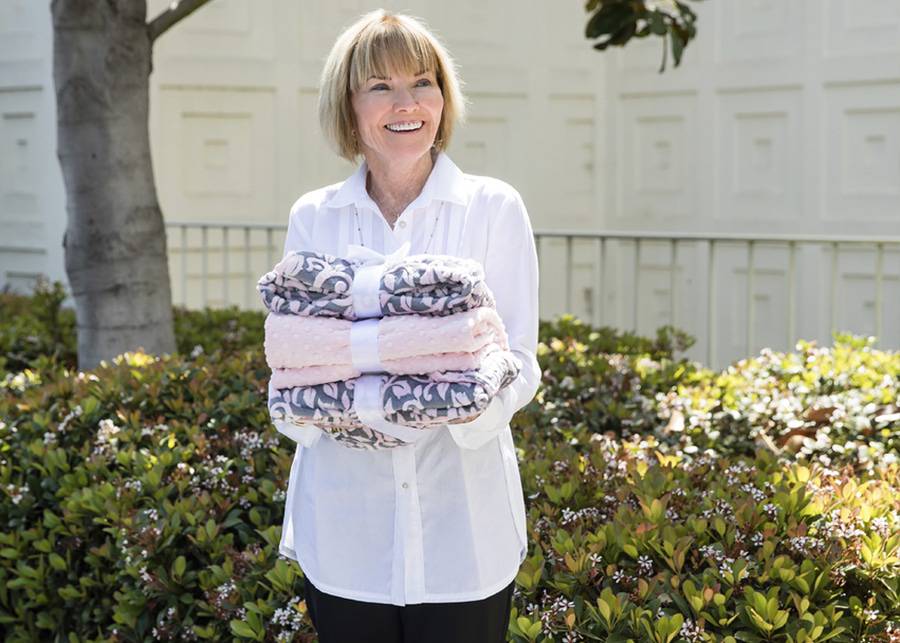 An Unexpected Gift of Hope
Judith Goodwin was diagnosed with breast cancer a year to the day after her last mam-mogram. Considering she had no family history of the disease, her diagnosis came as a shock. She underwent an initial round of surgery, chemotherapy and radiation in 2009, and a second surgery in 2013. Now 71, Goodwin says she was lucky to have the support of her family and husband, and excellent medical care from Mary Wilde, MD, her oncology surgeon, among others. "I had a wonderful team and I felt very safe," says the former human resources professional. Still, battling the disease was difficult. While recovering from her second surgery, Goodwin received an unexpected visit from a member of Scripps Health Foundation.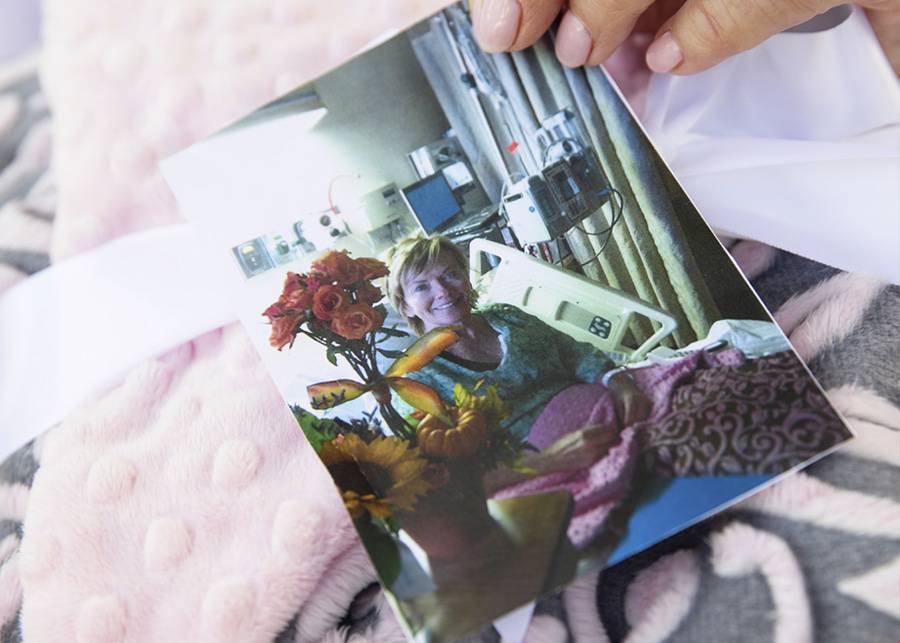 "She brought me this incredible pink blanket," Goodwin says. For her, the color was symbolic of the support for those affected by breast cancer, which claims the lives of 40,000 women in the United States every year. "It was such a comfort and a reaffirmation that you don't go through this alone," she says. "I'm a huge believer that, when you're dealing with any kind of critical illness, support means everything."
The experience inspired Goodwin, who has made a full recovery, to pay this same feeling of reassurance forward. Today, she delivers pink blankets to other breast cancer patients, either in person or through the mail. 
And that's not all. Along with a small group of women, some cancer survivors among them, Goodwin started an annual golf tournament at Fairbanks Ranch Country Club to raise money for Scripps Polster Breast Care Center. In each of the six years since it began, the tournament has raised between $30,000 and $40,000. Don't play golf? You can still get involved by donating to Scripps Health Foundation, where a gift of $100 or more provides a blanket to a breast cancer patient.
Odd as it seems, breast cancer changed my life in a very good way. I've met incredible people, and lived my life a little differently. I feel empowered to give back and support every woman and man that has to deal with this disease.
Support Scripps Cancer Care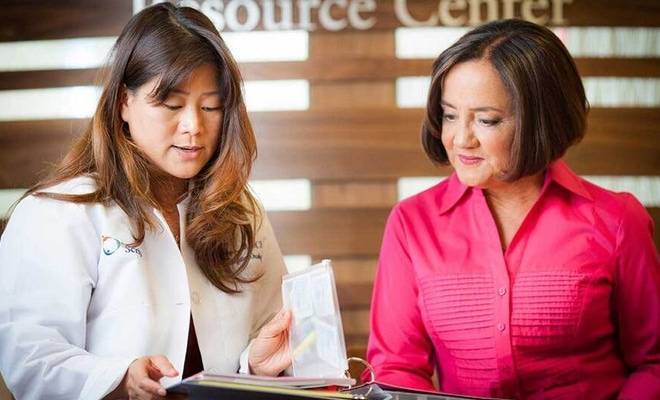 Cancer Care Navigators
Help cancer patients cope with the clinical, emotional and practical realities of a complex, chronic or long-term illness.
Innovative Cancer Technology
Support medical technology innovation, such as Mobetron, which delivers a week's worth of radiation treatment in just one minute.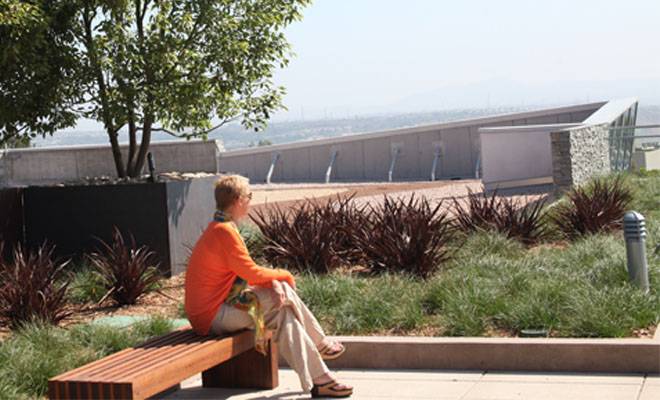 Integrative Cancer Care
Help treat the entire patient and address the physical, emotional and spiritual health of cancer patients.