Why I Give: Debbie and Warner Lusardi
Why I Give: Debbie and Warner Lusardi
Debbie and Warner Lusardi live in Rancho Santa Fe now, about 20 miles from where Warner grew up during the Great Depression. He remembers picking wild mushrooms with his father, who had an unerring ability to choose only the good ones. But even more than that, he remembers sharing what they found.
"He picked boxes of them," Warner says. "On the way home, we'd stop and share them with people he knew. It was just his nature to do that, and a lot of our neighbors thought the same way. People would drop off oranges and avocados and other food at our house. They didn't have to do that. They just did it."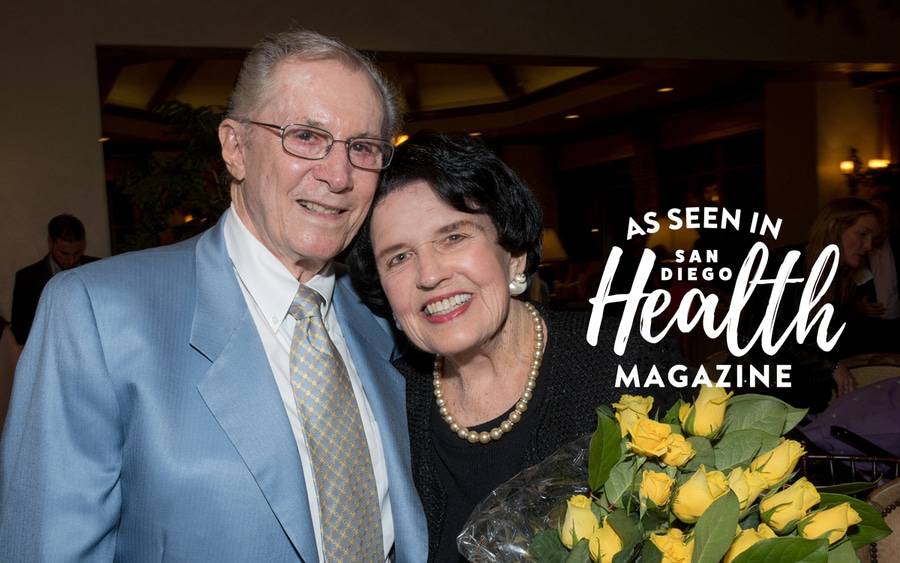 Sharing with the North County community
The hard times passed, but the culture of sharing remained. In 1958, Warner and his father cofounded Lusardi Construction Company, a full-service general contractor. They completed thousands of projects across the United States — office buildings, schools, hotels. 
The family has enjoyed the fruits of their hard work, but they've also shared with their community. Long before their $25 million gift to fund much-needed expansion at Scripps Memorial Hospital Encinitas, the Lusardis were already actively supporting the hospital, upgrading operating rooms and funding advanced diagnostics to detect respiratory issues and bladder cancer. 
Their generosity earned them the Distinguished Achievement Award from Circle of Life 100, a volunteer community group that philanthropically supports Scripps Encinitas. 
"The Lusardi family has deep roots in San Diego County, and this generous gift is a testament to their legacy of leadership and altruism, which will continue to have a significant impact on our community for generations to come," says John Engle, Scripps corporate senior vice president and chief development officer.
Investing in San Diego's health and well-being
Debbie and Warner believe in supporting Scripps Encinitas because it's a critical community asset that has supported their own health and the health of many people who work at Lusardi Construction. But even more than that, they made the gift because it's the right thing to do.
"My father didn't graduate from high school," Warner says. "He was a doer, and he was a man of his word. Honor meant everything, and I think he would be pleased that we're making this gift. He taught me that, when you are given such great opportunities and blessings, you need to share them. You need to give back to the people who helped along the way."
This content appeared in San Diego Health, a publication in partnership between Scripps and San Diego Magazine that celebrates the healthy spirit of San Diego.