Why I Give: Fred and Lynda Allen
Why I Give: Fred and Lynda Allen
Scripps supporters Fred and Lynda Allen wanted to leave a lasting legacy. After they received cancer care at Scripps, they began to focus on the power of philanthropy and the good they could do for future patients facing the same trials. But instead of making the gifts part of their estate plan, they wanted to experience the impact firsthand.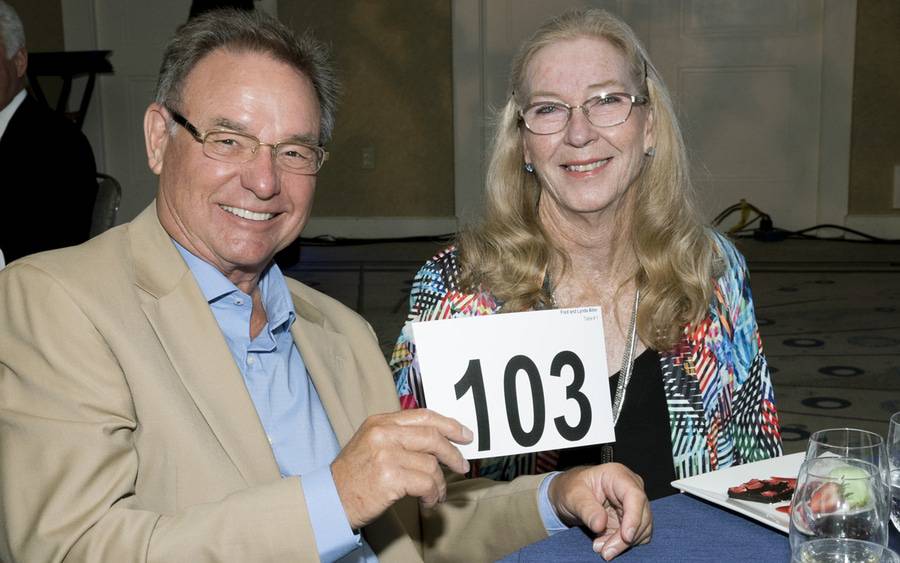 The Allens' philanthropic history with Scripps began in 2013 when a bout of diverticulitis landed Fred, the founder of GeoSoils, Inc., a Carlsbad geotechnical firm, in the emergency department at Scripps Memorial Hospital Encinitas.
Following emergency surgery, Fred says he couldn't have felt better. "The care I received from all of my nurses, staff and my surgeon was unbelievable. After I was discharged, I was just so incredibly relieved and thankful. I remembered seeing people's names on plaques throughout the building, so I called and asked, 'How does someone make a donation to the hospital?'" 
The Allens made their first gift to help fund the expansion of the emergency department at Scripps Memorial Hospital Encinitas and added a plaque of their own to the preoperative area. "We felt happy about being part of the expansion," Fred says, "and making these state-of-the-art facilities available for others who would go through an experience like I had."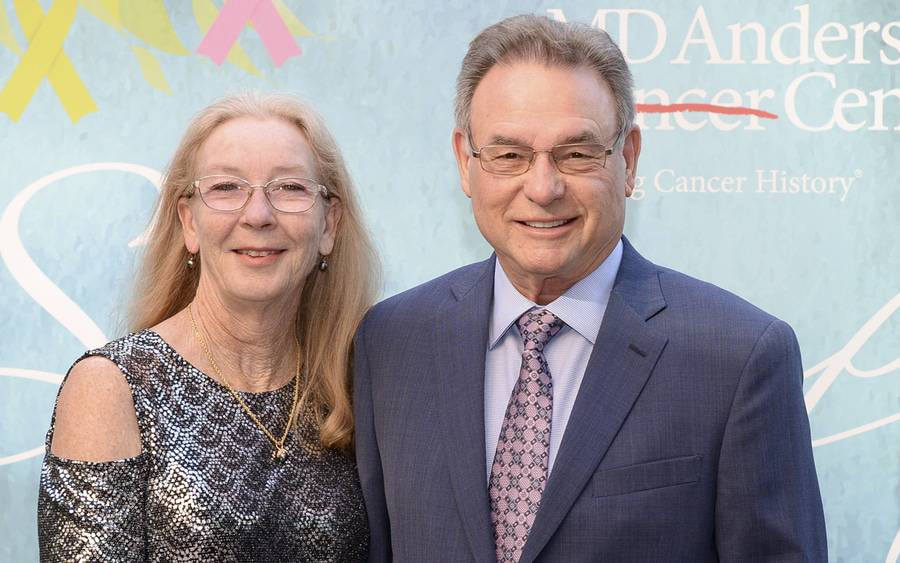 In the following years, Fred and Lynda developed a deep understanding of the need for philanthropy to support innovation and enhance patient care. The more they learned, the more it fueled their generosity and gratitude. Following a serious second surgery for Fred at Scripps, the Allens made another six-figure gift to cancer care and expressed an interest in getting more involved in philanthropy to support cancer programs at Scripps. 
Their generosity didn't end there. The Allens then took their giving to the next level at the 2018 Spinoff Gala by becoming Scripps MD Anderson Cancer Center Founders — a $300,000 commitment. "I raised the paddle and Lynda's jaw dropped," Fred says. "After experiencing the team approach to cancer care, we were hooked. And we've never looked back." 
At the same time the Allens' philanthropic relationship with Scripps was growing, so was their medical odyssey. In 2019, Lynda was diagnosed with rectal cancer and received treatment from the Scripps MD Anderson team. In 2020, Fred was diagnosed with breast cancer. Both are now cancer survivors — Fred for the third time.
When the expansion of Scripps MD Anderson Cancer Center on the Torrey Pines Mesa was under way, the Allens jumped on board once more. In May 2020, the 16,500-square-foot expansion was completed, encompassing 28 new exam rooms, two treatment rooms, a planning area, physicians' offices and a high-tech conference room in which staff can connect with their counterparts at MD Anderson Cancer Center in Houston. 
Then in June, the expansion's multidisciplinary clinic officially opened for patient care. The new clinic brings providers and support services — such as genetic counseling, palliative care, social work, nurse navigation and others — together in a collaborative, team-based environment.
The Allens have pledged $5 million, to name the multidisciplinary clinic. They said the pledge was a "no-brainer," and expressed hope that their generosity will inspire others to give as well. "I don't know that many people realize that all of the greatness that exists inside this facility is because of donors," Fred says. "Everything. From recruitment of the incredibly talented doctors to the state-of-the-art technology and equipment — it's all possible because of philanthropy." 
Not only will the clinic bear the Allen name, Fred was also one of the first patients to be seen in it. "Having this facility in the San Diego area opens up the possibilities for so many people who won't have to travel to Texas to receive treatment at MD Anderson," he says. "I can't think of anything better than having that level of expert care right here at Scripps MD Anderson."
After four cancer treatments between them, Fred and Lynda hope they'll never again need the expert care of Scripps MD Anderson, though they will continue to contribute. "We hope our involvement from here out will only be at the donor events," Fred laughs. "But just because we may not need cancer care anymore doesn't mean our support will end. We believe in all the amazing things that go on at Scripps."
This content appeared in San Diego Health, a publication in partnership between Scripps and San Diego Magazine that celebrates the healthy spirit of San Diego.