Why I Give: Robin Rady
Why I Give: Robin Rady Shares Her Story
Former teacher Robin Rady was diagnosed with breast cancer and the BRCA2 gene mutation in 2011. Like many undergoing treatment, she was overwhelmed by the amount of paperwork she received. But when the going gets tough, the tough get organized. She created a medical records binder for herself, then went on to distribute similar organizers to thousands of other cancer patients, in hopes of giving them a sense of control in a chaotic, confusing time.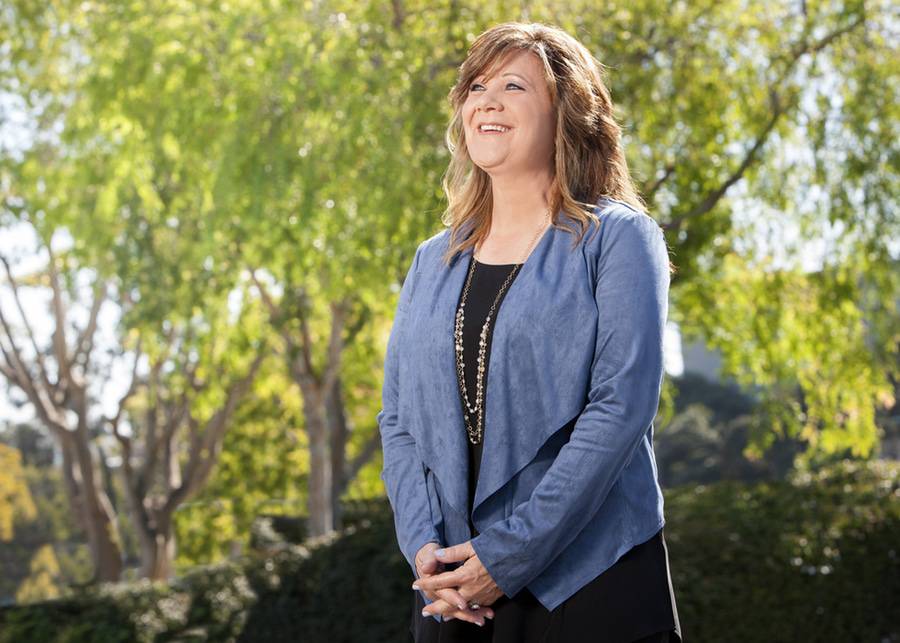 What inspires you?
I'm inspired by positive people who choose to have a great attitude and a sense of humor even during the most challenging of times. I'm inspired by courageous people who step up when others won't, who dare to dream big, then take action. I'm inspired by people who excel at what they do, whom I call 'humble champions,' like Bev Mangerich, Scripps breast cancer nurse navigator extraordinaire.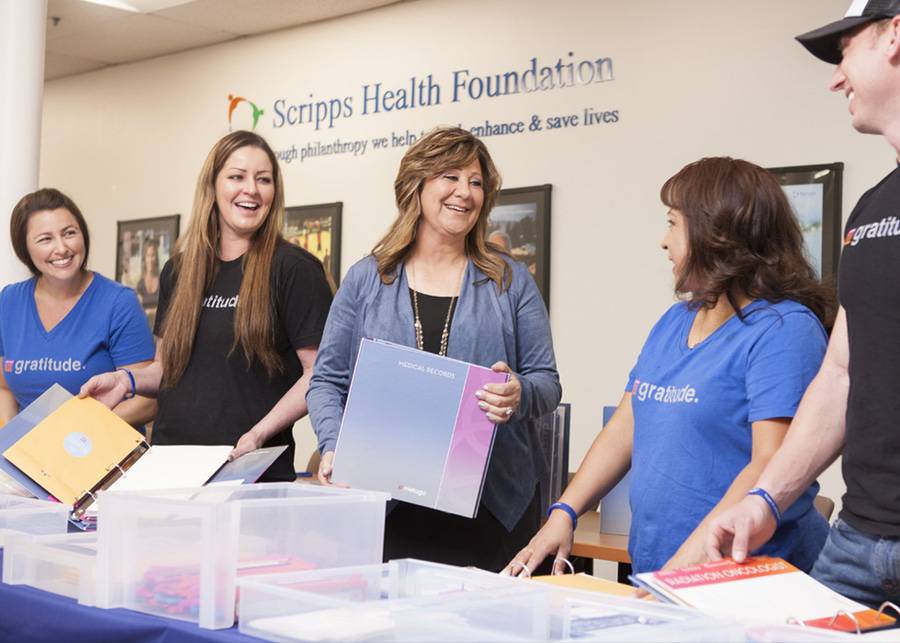 Why do you support cancer care at Scripps?
I had fabulous doctors, nurses, and health care professionals by my side every step of the way—from radiologist Paul Sylvan, MD, who found the cancer, to pathologist Bernard Chang, MD, surgeon Mary Wilde, MD, and reconstructive surgeon Douglas Bolitho, MD, as well as my genetics counselor, who helped me understand what it means to have the BRCA2 gene mutation, and my many extraordinary nurses.
I'm also grateful to my Scripps Center for Integrative Medicine team, including Robert Bonakdar, MD, Cathy-Ann Garvey, RD, and Liz Frasier, who each went above and beyond. My medical oncologist, Sabina Wallach, MD, is a gem among gems. I thank Scripps from the bottom of my heart.
How did you come up with the idea for medical binders for cancer patients?
When I was going through cancer treatments, an overwhelming amount of paperwork was handed to me. I created a medical records organizer to bring some control to this stressful time in my life. I was stunned by the number of comments I received. One doctor asked if I'd make some for her patients. I said, as my way of giving back, I'd be happy to. I asked how many she'd like, and she said, "One hundred—and I'm not kidding!" The endeavor led to Metugo, short for "medical records to go." Although many health care systems are moving toward electronic records, many patients still prefer paper reports. It has been our absolute pleasure and honor to provide thousands of these organizers to newly diagnosed cancer patients.
What would you tell others who want to give back?
There are so many worthy organizations and causes that make it easy to give back, whether it's with your time, talents or resources. For anyone currently going through cancer, I would say that the number-one thing to do is to take care of yourself. Often, a smile and a genuine thank-you is all you need to do to give back.
*This content appeared in San Diego Health, a publication in partnership between Scripps and San Diego Magazine that celebrates the healthy spirit of San Diego.
Pay it Forward
Now cancer-free, Rady is giving back by crafting and donating thousands of her all-in-one medical records organizers to help cancer patients at Scripps reduce some of the stress that goes with a diagnosis.