Why I Give: Michael Timson
Why I Give: Michael Timson Shares His Story
For Doctors' Day, one patient couldn't choose just a single caregiver to honor—so he chose five. At 52 years old and about 100 pounds overweight, Michael Timson's lifestyle was quickly catching up to him. In 2014, he started feeling sick. A visit to his doctor revealed a grim diagnosis—diabetes. "We found it just in time," he says. "If I didn't get highly coordinated care and do exactly what they told me, I'd still be sick."  
As a thank-you, Timson made a donation to Scripps in honor of National Doctors' Day, celebrated every year on March 30.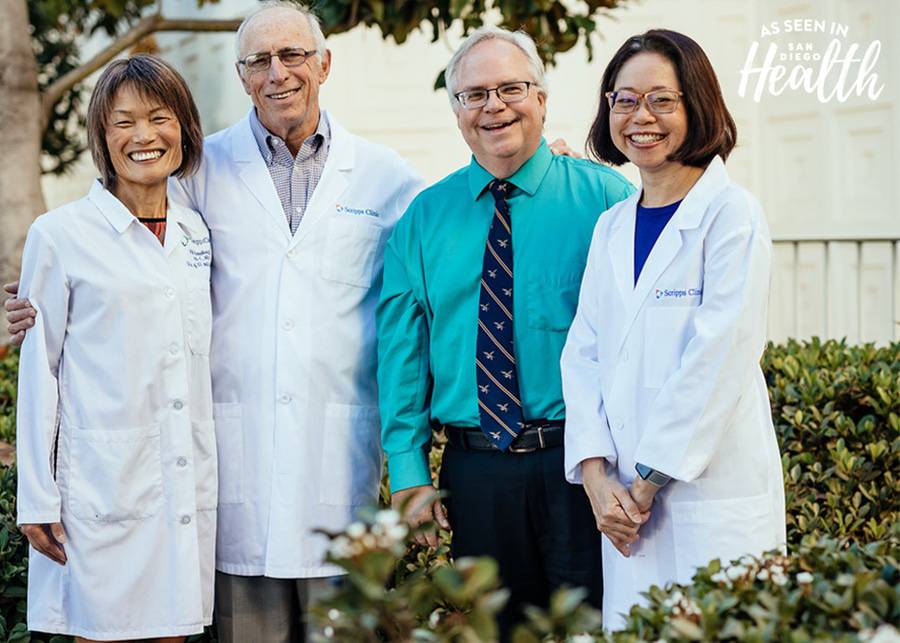 He dedicated his donation to his caregivers: his primary care doctor Yenny Lim, MD, an internal medicine physician at Scripps Clinic, Rancho Bernardo; Athena Philis-Tsimikas, MD, medical director of Scripps Whittier Diabetes Institute and the Scripps Clinic endocrinologist who led the diabetes education classes prescribed as part of his treatment; and Christopher Marx, MD, a Scripps Clinic endocrinologist specializing in diabetes who diagnosed and treated Timson's liver disease, which eventually got his blood sugar under control.
Timson also recognized two others who helped further coordinate his care: Scripps Clinic gastroenterologist and hepatologist Paul Pockros, MD, and physician's assistant Yuki Rosenkoetter.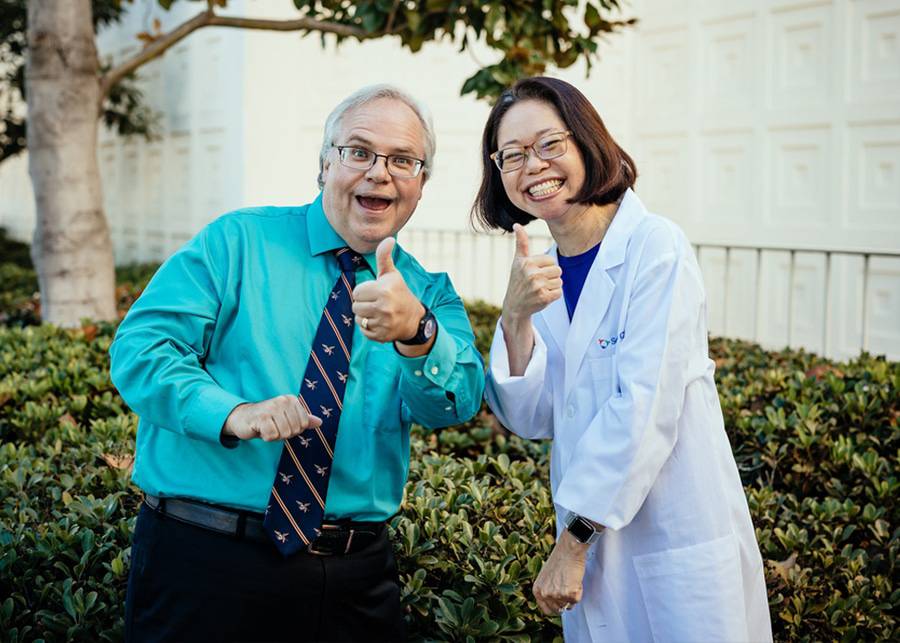 "He's what I call my poster child of a patient who had a medical problem and took total responsibility for changing his actions," says Dr. Lim. "I give him so much credit for that."
Timson took everything he learned about diet and exercise in the classes Dr. Tsimikas taught to heart—with amazing results.
"I literally changed the course of a deadly disease to go backward," he says. He now starts each day on a stationary bike and is buckling down to lose the final 20 pounds for his ideal weight.
"We only get one life," he says, "and Scripps gave it back to me."
*This content appeared in San Diego Health, a publication in partnership between Scripps and San Diego Magazine that celebrates the healthy spirit of San Diego.
Celebrate National Doctors Day with Scripps
You can recognize a doctor who made a difference for you or a loved one with a story or donation. It only takes 60 seconds but makes a lasting impact.