Why I Give: Fred Farago
Fred Farago is best known as the founder of American Fruits and Flavors, supplier of key components of many food and beverage products consumed today. Farago is a scientist at heart and a longtime Scripps patient, two characteristics that guide his philanthropic efforts. A portion of Fred and Betty Farago's gift to Scripps Center for Organ Transplantation at Scripps Clinic funds an annual lectureship that brings donors, scientists, and academics to Scripps present their research. Farago is also particularly invested in the work of Scripps Clinic Division Head Christopher Marsh, MD.
What inspires you?
I had a kidney transplant six years ago and it saved my life. I'd like to help other people and advance science.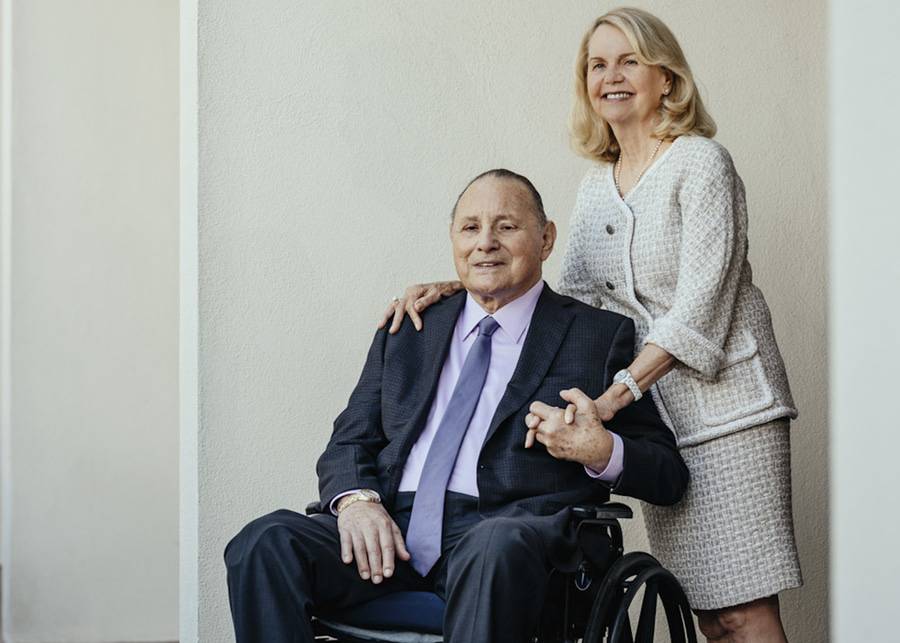 Why do you support Scripps Center for Organ and Cell Transplantation?
I've been a diabetic for 60 years. The care I've received at Scripps has been superior—they saved my life. I'm interested in pancreatic transplants and what they might be able to do in the future. Dr. Marsh showed me the importance of hearing other professors, and I thought maybe this cross-current of ideas would help their program. One idea might be all it takes. I have this desire to give back, to help Dr. Marsh and his team save lives and keep more people healthy.
What do you hope will be your legacy?
I hope that in supporting these programs I can further organ transplantation. Dr. Marsh's research is significant and I believe we can make remarkable advancements. I've always believed in the scientific method, of trying things out and seeing which work. You fail a lot, but once in a while you have a breakthrough. These little glimpses of success really carry you forward. I feel I'm trying to help Scripps and Dr. Marsh get more of these glimpses. 
What would you tell others who want to give back?
I think everyone owes society. We owe the people who came before us and made all of this possible. Science has been working for a long time. I've always been keen on advancing science so the people who come after me have a better way of life. So many people have given back to me to make my life possible. When I was four years out of college, my aunt passed away and left me $11,000. I was able to take a year off from working and open my own business. Years later, I appreciate that people often need a little push to advance.
*This content appeared in San Diego Health, a publication in partnership between Scripps and San Diego Magazine that celebrates the healthy spirit of San Diego.