Why I Give: Darlene Shiley
Why I Give: Darlene Shiley Shares Her Story
Darlene Shiley is a philanthropic powerhouse. The widow of Donald Shiley, who invented the Björk-Shiley prosthetic heart valve, she has pumped tens of millions of dollars into education, public television, medicine, and the arts over the years. The Shiley name is highly visible in San Diego; it graces medical centers, theaters, and academic buildings. Since 1980, Shiley and her husband have donated over $15 million to Scripps, and now she's helping shape the future of health care through the Shiley Center for Orthopaedic Research and Education, the Shiley Brain Research Center, and most recently the Donald P. and Darlene V. Shiley Musculoskeletal Center at Scripps Clinic.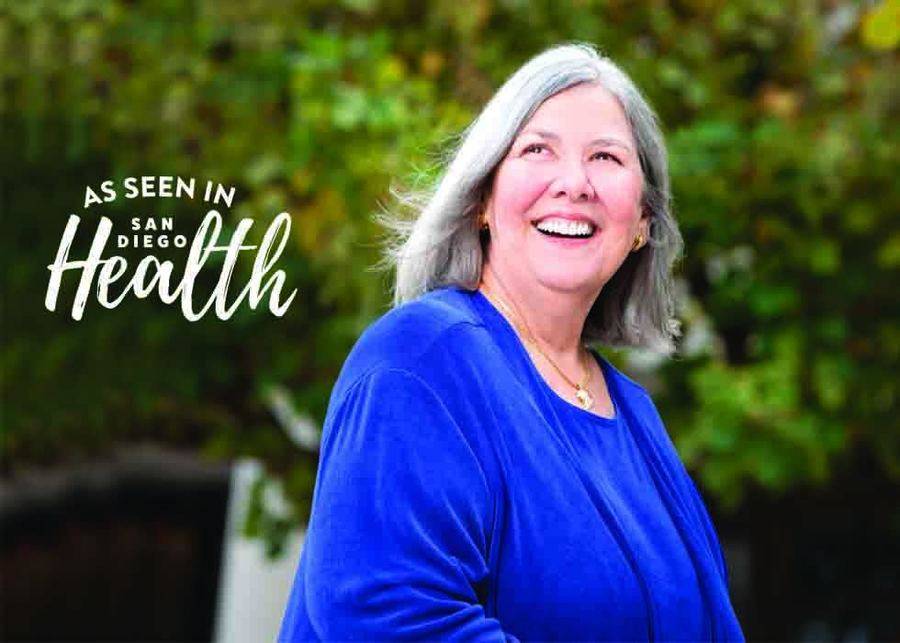 What inspires you?
Coming from a financially challenging upbringing, as did my late husband, I am driven to try to make the path a little easier for those who follow. As to who inspires me, my mother set the tone. My husband of 32 years, Donald, decided 44 years ago his whole estate would go to charitable organizations. We decided to start the process in the late 1970s and not wait until we were part of the 'dearly departed.' It has been quite a journey!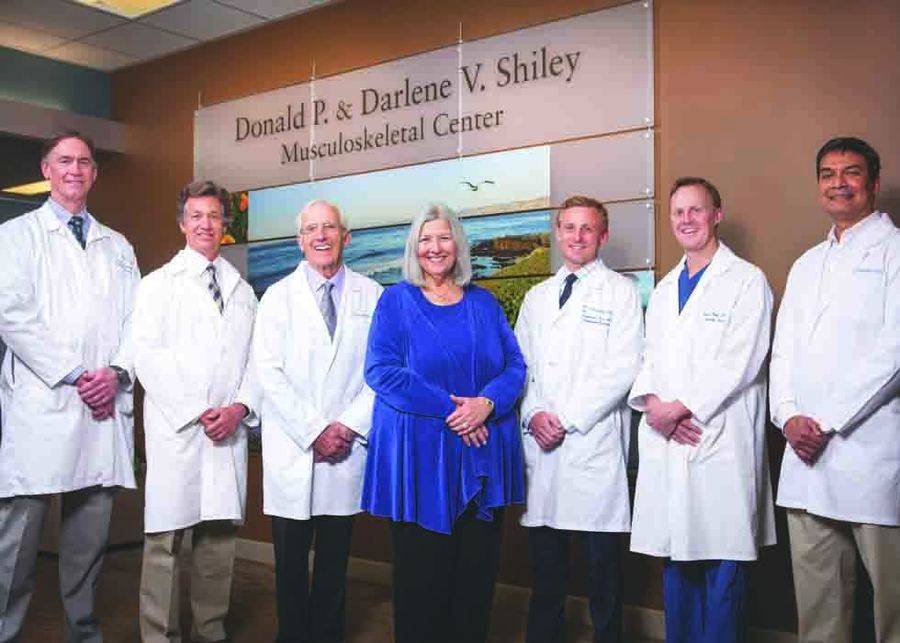 Why is orthopedic care at Scripps Clinic so meaningful to the extent that you've lent your name to it?
Like many donors, our initial gifts were as 'grateful patients' after Donald received superb care from Clifford Colwell, MD. I now find myself in the care of the orthopedics group's leader, Steven Copp, MD. Over the years, we saw various needs in the field and realized we needed to address research issues. Establishing the Shiley Center for Orthopaedic Research and Education appeared to be the best way to encourage that. Now, with Darryl D'Lima, MD, PhD, at the helm, we stand so close to solving the problem of how to grow and transplant cartilage-like material. When achieved, it will be a watershed accomplishment. The most recent gift for the Shiley Musculoskeletal Center continues to emphasize patient needs. And the importance of naming? If you believe in something, you should stand up for what you value. Allowing your name to be used says the project matters; it matters to you, and it should matter to anyone who benefits from that program or institution and help them understand that someone they don't even know cared enough to make it available to all of you.
What would you tell others who want to give back?
I've always thought it was important to build on what others have learned and taught. You don't have to reinvent the proverbial wheel to have an impact. A great philanthropist, the late Dallas Clark, once told me that we each have a great deal to give in one way or another—work, wisdom, and wealth. Others refer to it as time, talent, and treasure. Any of them given freely is valuable. All three? Obviously something to strive for. I do what I can, where I can, and all in the name of the man who earned what we have, Donald P. Shiley.
*This content appeared in San Diego Health, a publication in partnership between Scripps and San Diego Magazine that celebrates the healthy spirit of San Diego.
The Newest Shiley Center
The Donald P. and Darlene V. Shiley Musculoskeletal Center at Scripps Clinic, Torrey Pines, was made possible by a $5 million gift from Darlene Shiley. Over 100,000 people visit Scripps Clinic each year for musculoskeletal issues. Now there's a one-stop shop for routine appointments, diagnostics, treatment, surgery, and rehabilitation services. Shiley Center patients also have access to sports medicine, podiatry, spinal surgery, hand and wrist surgery, joint replacements, and complex foot and ankle reconstruction.