Support Scripps Mercy Hospital, San Diego
Support Scripps Mercy Hospital, San Diego
In 1890, Mother Mary Michael Cummings and a small group of Sisters of Mercy arrived in San Diego and established St. Joseph's Dispensary in downtown San Diego. Through the years, the five-bed facility expanded and changed locations, ultimately becoming Scripps Mercy Hospital, San Diego, in 1995.
Scripps Mercy Hospital is San Diego's longest-established and only Catholic medical center. Its two campuses in San Diego and Chula Vista make it the largest hospital in the county and one of the largest in the state.
The American Heart Association/American Stroke Association (AHA) has consistently awarded Scripps Mercy Hospital, San Diego, with the Stroke Gold Plus Quality Achievement. Newsweek ranked Scripps Mercy as one of the top maternity hospitals in the country. And, Healthgrades recognized it as the top hospital in California for prostate surgery.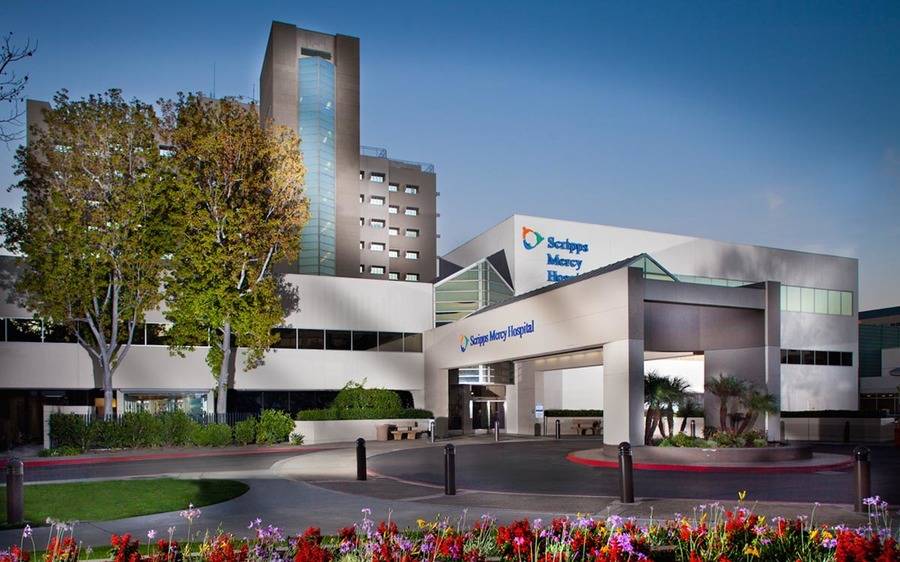 How the San Diego Campus Serves the Community
A nationally recognized Level 1 Trauma center, Scripps Mercy provides 24-hour emergency and trauma care and acute medical and surgical services.
Scripps Mercy Surgery Pavilion provides a full range of advanced surgical and outpatient capabilities.
A sophisticated, 24-hour telemetry system alerts bedside caregivers to life-threatening heart arrhythmias and low oxygen saturation in their patients.
The O'Toole Breast Care Center, accredited by the American College of Radiology, delivers a full range of breast health services in a warm, supportive environment.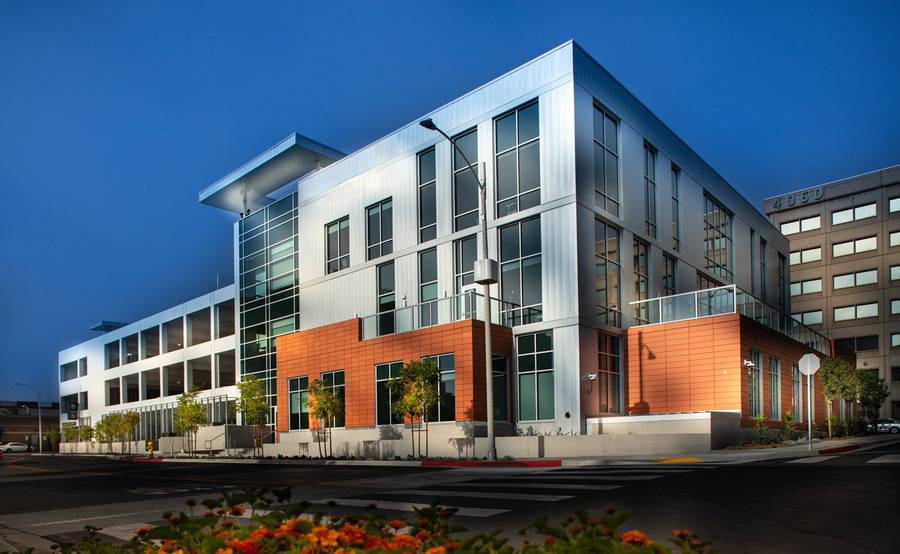 Prebys Cancer Center
From sophisticated medical technology and a collaborative approach to care to the comforting environment and personal supportive services, Prebys Cancer Center serves patients and their families in a convenient new southern location. The center is equipped with leading-edge radiation therapy equipment, including two state-of-the-art linear accelerators. The expansive 20-chair infusion center is designed with floor-to-ceiling windows and surrounded by healing gardens and terraces. There are also patient exam rooms and office space for multidisciplinary care teams to meet with patients. And the new center is also home to Scripps research and graduate medical education programs, allowing these teams to work alongside our oncology specialists and care teams.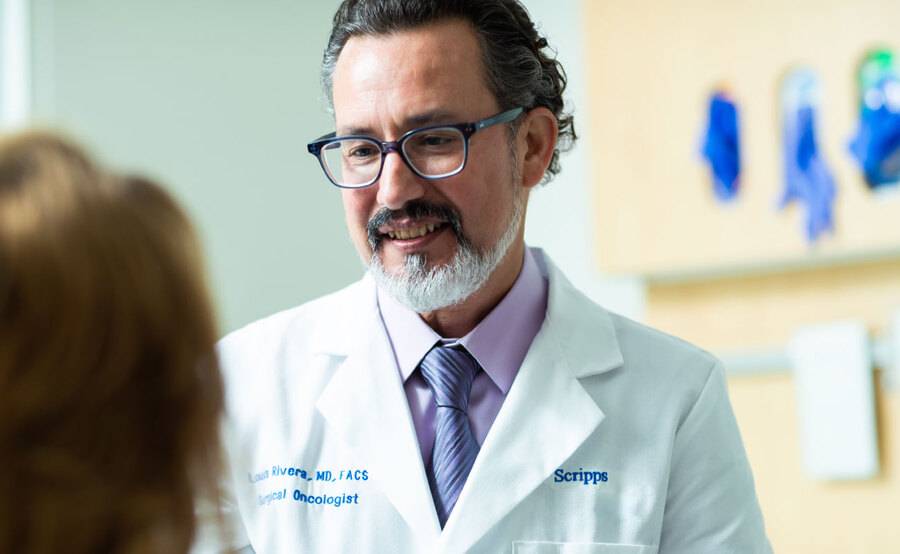 Make a Profound Impact on Patients and Families
There has never been a more promising time in cancer research, prevention and care. And there has never been a better time to invest with us in the resources our physicians need to continue the mission to defeat cancer. Help support the future of cancer care at Scripps Cancer Center.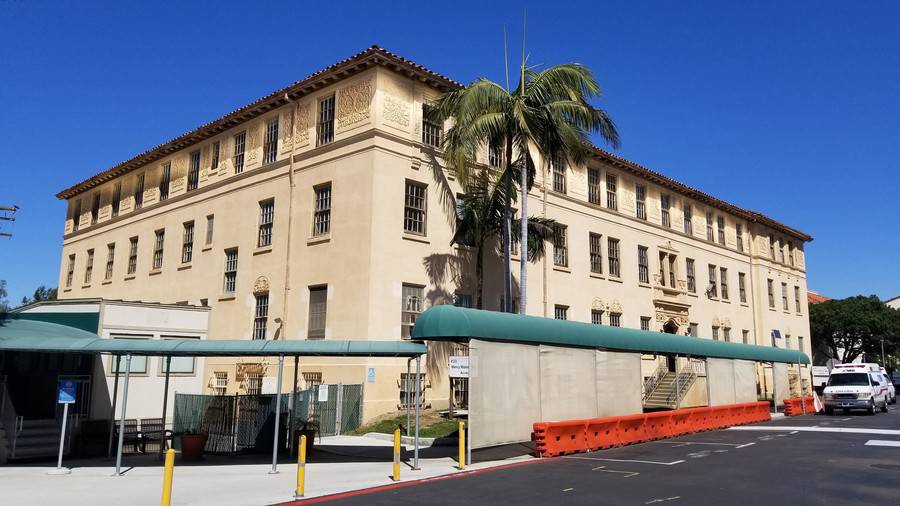 Woltman Family College Building
Adjacent to the new cancer center, the Woltman Family College Building will provide supportive services to patients and their families. Thanks to philanthropy, the building that served as an iconic landmark and nursing school for generations of caregivers has been restored. It is now home to non-clinical programs and services such as spiritual care services, integrative medicine, cancer survivorship program, palliative care and graduate medical education.
For more information, contact Judah Crossland, Director of Development, at 858-554-3971 or crossland.judah@scrippshealth.org.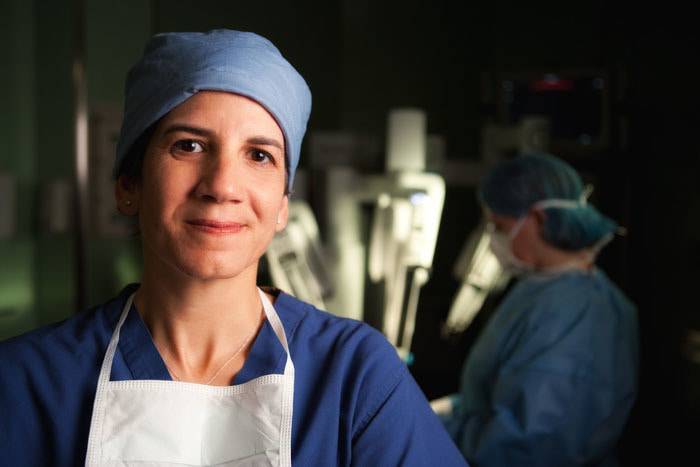 Leading the Way in Minimally Invasive Robotic Surgery
In 2007, Scripps launched the Minimally Invasive Robotic Surgery Program under the leadership of Medical Director Carol Salem, MD, to provide patients with a revolutionary alternative to open surgery.
Today, more than 2,500 procedures are performed annually. Through the advanced technology of the da Vinci Xi Surgical System, our surgeons are able to perform more complex procedures while our patients experience less pain and discomfort, shorter recovery times and reduced risk of infections. Because of the enhanced precision and control it provides, robotic surgery is effective in cancer, cardiothoracic, gynecologic and other types of surgeries.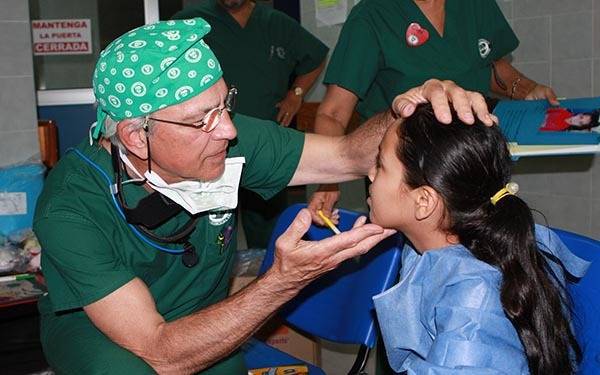 Making Miracles Happen in Mexico
The Mercy Outreach Surgical Team (MOST) provides surgical care during week-long and weekend missions to Mexico. Dedicated volunteers work with children who have birth defects, burn scars, hernias, and crossed-eyes to bring hope and a brighter future to their lives. View our MOST page to learn about the program and how you can make a difference in the lives of many children. Learn more about MOST.
For more information, contact Carina Burns: 619-686-3559 or burns.carina@scrippshealth.org.