Support Scripps Mercy Hospital, San Diego
In 1890, Mother Mary Michael Cummings and a small group of Sisters of Mercy arrived in San Diego and established St. Joseph's Dispensary in downtown San Diego. Through the years, the five-bed facility expanded and changed locations, ultimately becoming Scripps Mercy Hospital, San Diego, in 1995.
Scripps Mercy Hospital is San Diego's longest-established and only Catholic medical center. Its two campuses in San Diego and Chula Vista comprise the largest hospital in the county and one of the largest in the state. In 2017, U.S. News & World Report ranked Scripps Mercy No. 5 in the San Diego metropolitan area and among the top 10 percent of hospitals in nephrology.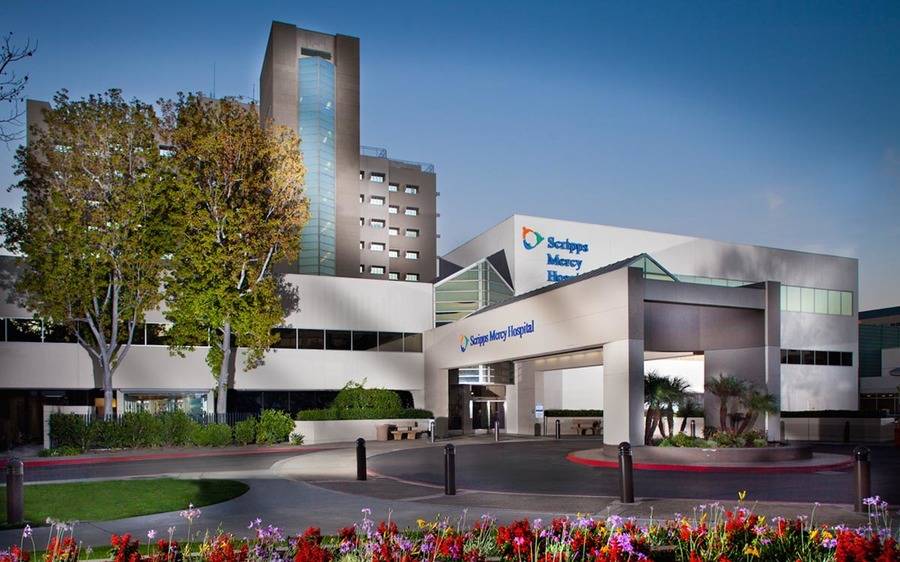 How the San Diego Campus Serves the Community
24-hour emergency and trauma care and acute medical and surgical services. As a Level I Trauma Center, it is nationally recognized for excellence in trauma and injury prevention.
Scripps Minimally Invasive Robotic Surgery Program, the fastest growing, most comprehensive robotics program in San Diego.
Scripps Mercy Surgery Pavilion, providing a range of surgical and outpatient capabilities.
A primary site for the clinical education of more than 70 medical residents per year, and its Mercy Clinic provides health care for 30,000 people annually who otherwise would have no access to care. You can support the training of our residents by joining the CLUE challenge now.
Much of this growth and support is due to the generosity of donors. Donate today to help with our next mission — fighting cancer.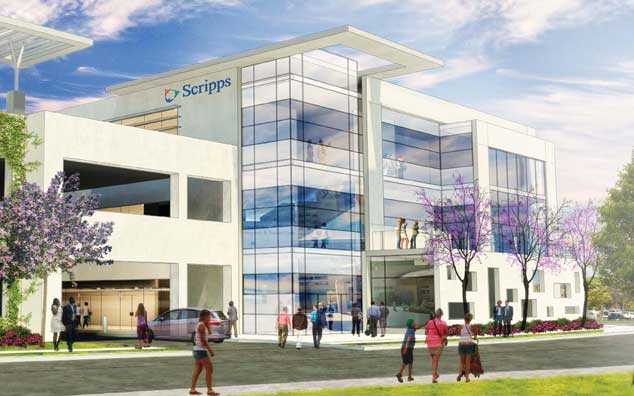 Join the Campaign for Cancer Care at Scripps Mercy
Did you know that one in three San Diegans will experience some form of cancer during their lifetime? To meet this growing health need, Scripps Mercy has launched a campaign to serve the complex needs of cancer patients.
William Stanton, MD, medical director of Scripps Cancer Care at Scripps Mercy Hospital, has brought together some of the best cancer physicians and researchers in the country. They will join forces in a new center for comprehensive cancer care, which will combine the latest technologies with high-touch care.
The new center will feature a three-story, 40,000-square-foot facility with the latest in radiation oncology technology. The interior design will give patients a sense of wellness and comfort — in mind, body and spirit. The Woltman Family Infusion Center will expand to include more patient therapy areas. A second-story healing garden will provide respite for patients, families and caregivers. The new center will house the team's research and graduate medical education programs. And the adjoining parking structure will offer easy access to each floor.
This new cancer center and its medical teams will play an important role in the future of our cancer care program system-wide.
Partnering with the Nation's Top-Ranked Cancer Center
Scripps Health and The University of Texas MD Anderson Cancer Center are partnering to create Scripps MD Anderson Cancer Center, a comprehensive and clinically integrated cancer care program in San Diego that will provide adult cancer patients greater access to world-renowned oncology care available throughout Southern California.
This is an important advancement for cancer care in Southern California. Our partnership with MD Anderson builds on Scripps' history of providing exceptional cancer care to our region. The new Scripps MD Anderson Cancer Center will bring the nation's best in cancer care to patients, close to home.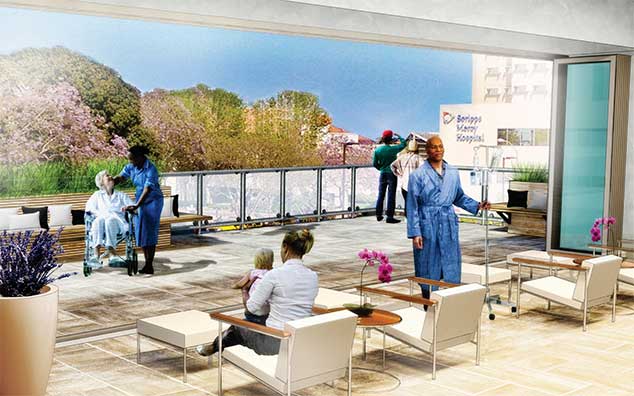 You Can Make a Profound Impact on Patients and their Families
In today's health care environment, philanthropic support is essential. The total project is estimated to cost $50 million. Additionally, a $10 million endowment fund will provide ongoing support for education and wellness programs as well as palliative care services.
Whether your goal is to make a gift that helps support a cancer patient or to leave a legacy for your family, your support will make a lasting impact. 
For more information, contact Mary Ball at 619-686-3509 or Ball.Mary@scrippshealth.org