Support Scripps Memorial Hospital La Jolla
Support Scripps Memorial Hospital La Jolla
Scripps Memorial Hospital La Jolla offers a wide range of medical and surgical services. The campus is home to state-of-the-art facilities, including Prebys Cardiovascular Institute, Barbey Family Emergency and Trauma Center and Scripps Clinic, John R. Anderson V Medical Pavilion. Additionally, Scripps Mericos Eye Institute, Scripps Center for Executive Health and Dunn Breast Care Center are located here. 
With the recent additions of our heart, emergency and outpatient facilities, excellence remains the hallmark of Scripps La Jolla. Looking ahead, there are grand plans to ensure our continued leadership and the modernization of our facilities to keep pace with medical innovation and community growth.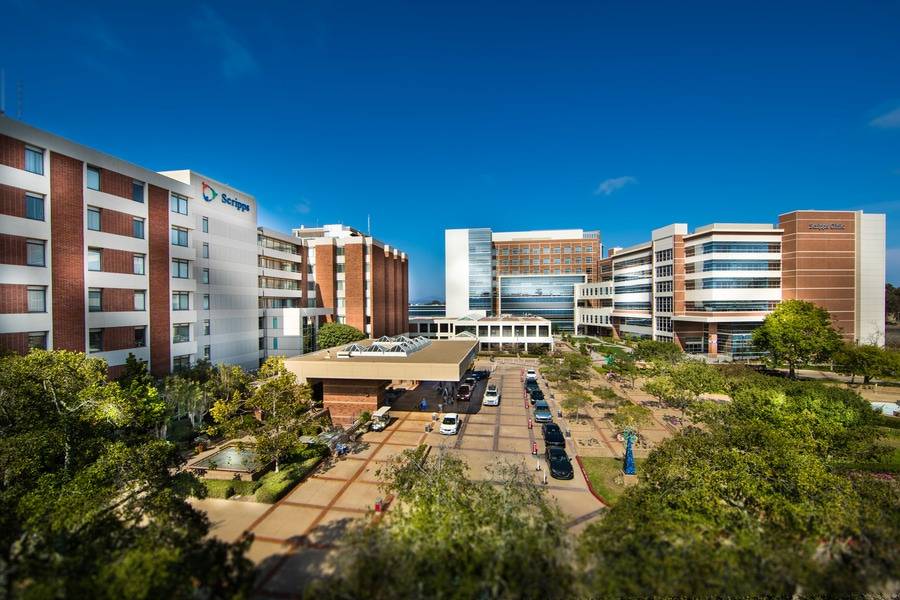 Nationally Recognized for Medical Excellence
In 2023-2024, U.S. News & World Report ranked Scripps La Jolla Hospitals and Clinics among the nation's best hospitals in five specialties, including cardiology, heart and vascular surgery; gastroenterology and GI surgery; geriatrics; obstetrics and gynecology; and orthopedics.  
Scripps La Jolla supports one of the first Comprehensive Stroke Centers in the United States designated by The Joint Commission. The American Heart Association and American Stroke Association have also awarded it the top tier recognition for stroke care. It is also one of just 26 hospitals in California, and the first in San Diego, to receive the prestigious Magnet designation by the American Nursing Credentialing Center for meeting the highest standards of patient care and nursing practice. Scripps La Jolla geriatric emergency department also has accreditation by the American College of Emergency Physicians (ACEP), a designation that recognizes the delivery of a high level of specialized care to older patients.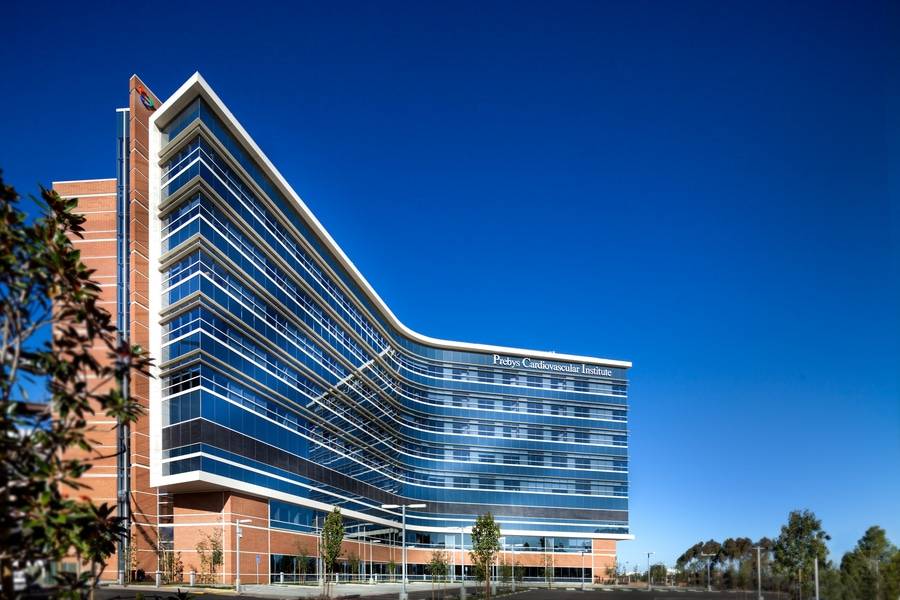 The Premier Destination for Heart Care on the West Coast
Prebys Cardiovascular Institute is the largest on the West Coast for cardiovascular medicine, research and training. Our patients benefit from the high volume of heart procedures performed by our highly experienced physicians and staff. Both Scripps La Jolla and Scripps Green Hospitals are nationally recognized for leadership in cardiac care and ranked among the nation's best hospitals for heart surgery by U.S. News & World Report in 2023-2024.
Learn more about how you can support Scripps Cardiovascular Care.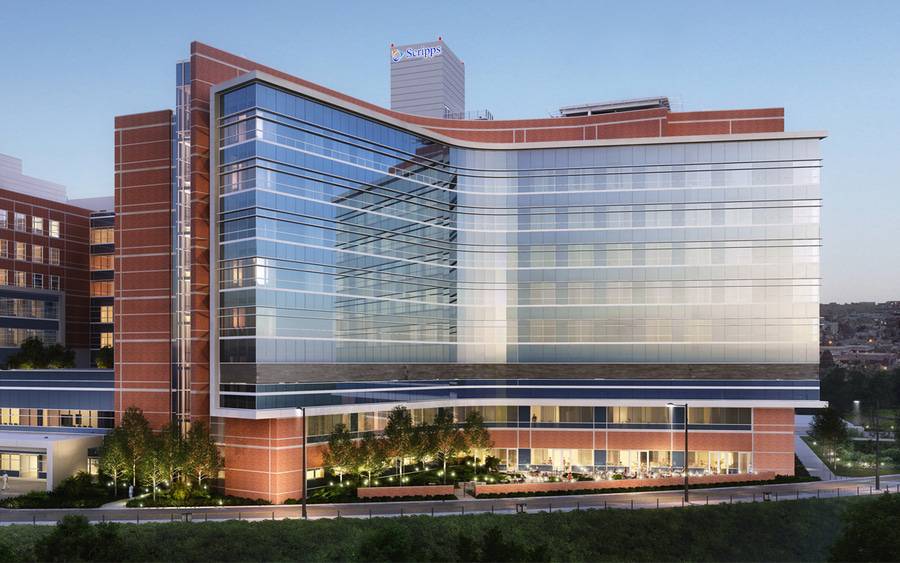 Building for the Future
With your support, there will be continued growth and expansion at Scripps La Jolla that will transform the campus to serve the community for years to come.
Construction is under way on a new, 433,000-square-foot hospital tower, which will provide all private patient rooms and essential enhancements of medical and surgical services. Bridges on multiple floors will connect the new tower to the Prebys Cardiovascular Institute allowing for patients to be easily transported to different care units.
The new tower will be home to a dedicated women's center with a post-partum floor featuring all private rooms, sitting alcoves, a nursery overlooking the Prebys rooftop garden and a boutique with items that support a new mother's needs. The labor and delivery floor will incorporate rooms with labor tubs, operating rooms, antepartum rooms and a family waiting area with an outdoor patio. The women's center also will include a new, state-of-the-art Level III neonatal intensive care unit (NICU).
If you are interested in learning how you can support Scripps Memorial Hospital La Jolla, please contact John Ciullo at 858-626-5723 or ciullo.john@scrippshealth.org.