Support Excellence in Neuroscience
Given the complex nature of brain disorders and conditions, Scripps' comprehensive approach to care makes a profound difference for neurology patients. As the population ages, conditions such as Alzheimer's disease and Parkinson's disease become more prevalent.
From the research lab to the bedside to rehabilitation, our neurologists, neurosurgeons and technicians provide a standard of excellence recognized nationwide. Scripps is a leader in Parkinson's research, deep brain stimulation, and the treatment of Alzheimer's and memory disorders, among other fields. Scripps La Jolla Hospitals and Clinics were also honored as high performing in neurology and neurosurgery by U.S. News & World Report for 2017-2018.
You can help support the future of neurological research and treatment at Scripps. Donate today.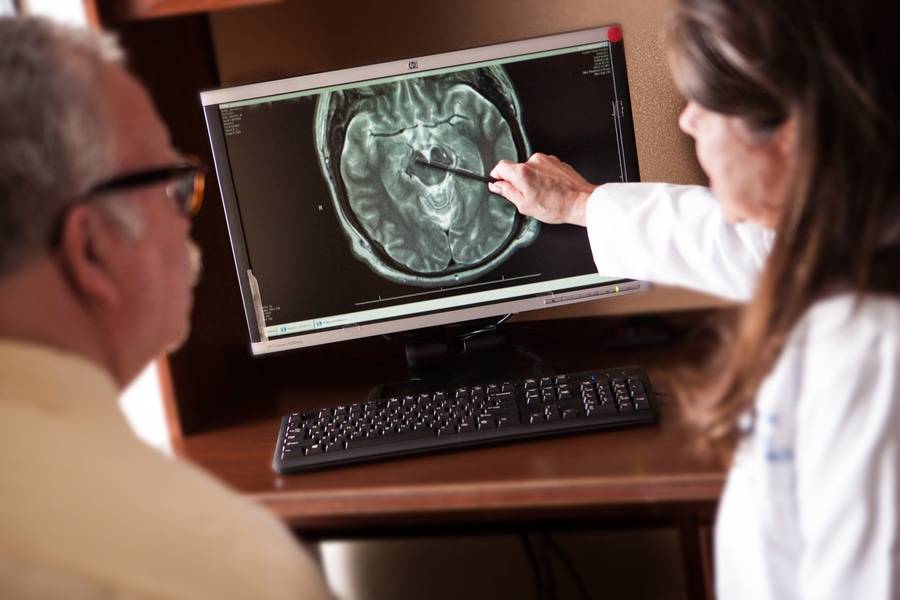 New Hope for Parkinson's Patients
Parkinson's involves the malfunction and death of neurons in the brain that produce dopamine. Dopamine sends messages to parts of the brain that controls movement and coordination. Melissa Houser, MD, medical director of the Parkinson's Disease and Movement Disorder Center at Scripps Clinic, is conducting research to halt or reverse the effects of Parkinson's disease.
This project is a part of the GFORCE, a global consortium and one of only four labs around the world, which is moving toward the use of stem cell-derived dopamine neurons for treatment of the disease. Skin cells will be taken from Parkinson's disease patients and turned into pluripotent stems cells in the lab. From there, these cells will be transformed into dopamine cells, which will be put back into the patient's brain to replace the dopamine cells lost due to Parkinson's. The goal is for the cells to integrate inside the brain and produce enough dopamine to alleviate the worst symptoms of Parkinson's disease. This process will require Food and Drug Administration (FDA) approval.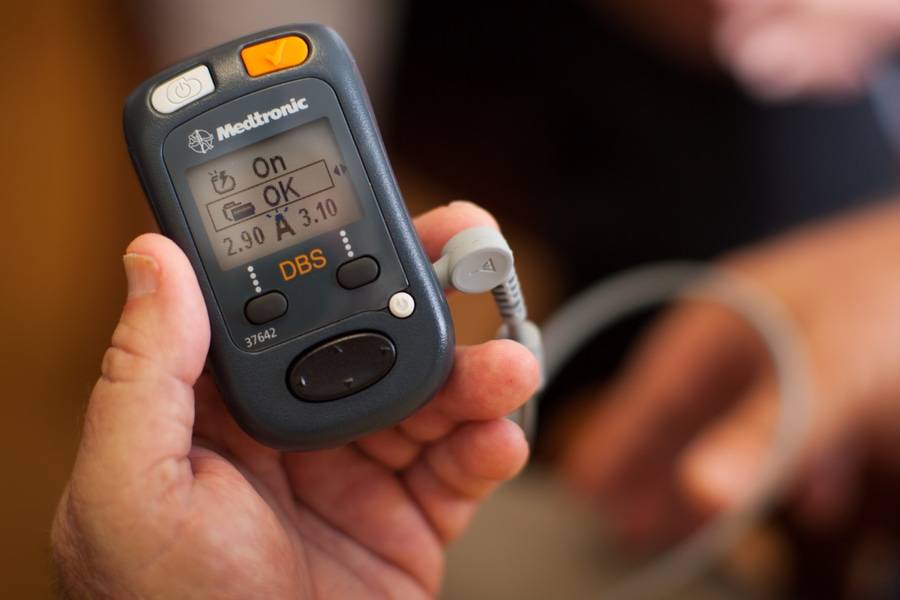 Effective Treatment for Movement Disorders
Movement disorders are associated with the brain and central nervous system that control motor functions. Parkinson's disease is the most familiar, causing involuntary shaking and difficulty moving. Deep brain stimulation (DBS) is an FDA-approved surgery that has helped more than 100,000 patients worldwide.
DBS uses an implanted device the size of a stopwatch to deliver electrical stimulation through a thin wire to specific areas of the brain to block nerve signals that cause debilitating tremor and Parkinson's symptoms.
The Parkinson's Disease and Movement Disorder Center at Scripps Clinic has more physicians trained in deep brain stimulation than any other health care provider in San Diego, and includes neurologists who studied directly under the pioneering physicians credited with introducing this surgery to the U.S.
State-of-the-Art in Neurology
Engaged in neurological research and treatment for many years, Scripps neuroscientists and physicians have advanced patient care in meaningful ways: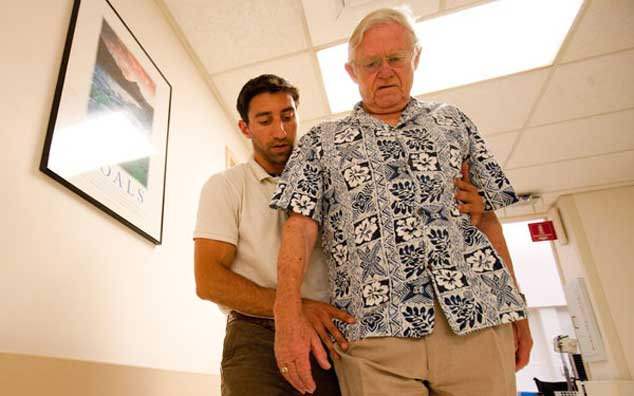 Certified Primary Stroke Care Centers
The Comprehensive Stroke Center at Scripps Memorial Hospital La Jolla was among the first in the country certified by The Joint Commission, reflecting the highest commitment to minimally invasive stroke care. Additionally, Scripps Memorial Hospital Encinitas, Scripps Mercy Hospital, San Diego, and Scripps Mercy Hospital, Chula Vista, have been certified as Primary Stoke Centers. And in 2018, the American Heart Association/American Stroke Association again recognized all five campuses with the Stroke Gold Plus Achievement Award for meeting their highest quality measures.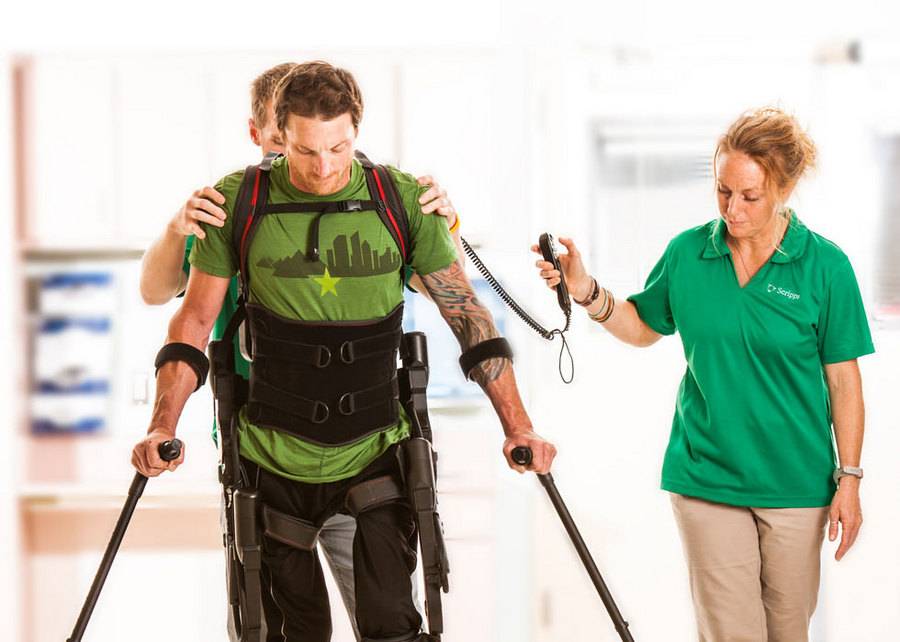 Comprehensive Rehabilitation Programs
The Rehabilitation Center at Scripps Memorial Hospital Encinitas provides additional resources for patients needing comprehensive care in the form of stroke, brain injury or other inpatient rehabilitation programs. The bionic exoskeleton, for example, is one of the most advanced medical devices available for paraplegic patients. This wearable robot can help patients get up and out of a wheelchair for extended periods of time, which helps strengthen bones, improve cardiovascular health and reduce the risks of pneumonia and blood clots.
Philanthropy Makes the Difference
The generosity of donors has funded the centers, programs, expertise and new technologies that have changed the lives of those impacted by brain traumas and disorders — yet important work is still to be done. Together, we can strive to unlock the mysteries of neurological conditions that prevent too many Americans from leading full, rich, productive lives.
For more information, contact : Judah Crossland at 858-554-3971 or crossland.judah@scrippshealth.org.