Campaign for Scripps Clinic, John R. Anderson V Medical Pavilion
Campaign for Scripps Clinic, John R. Anderson V Medical Pavilion
Leave a legacy of generosity by naming a space in the newest Scripps Clinic location—the John R. Anderson V Medical Pavilion—on the campus of Scripps Memorial Hospital La Jolla. Opened in June 2016, this 175,000-square-foot, seven-level facility combines the latest advancements in medical technology and groundbreaking research, with the Scripps Clinic model of collaborative patient care.
Learn how you can join the campaign.
The design of this state-of-the art medical pavilion puts the patient at the center of all care and activities. It is one of just two medical facilities in California with full-service outpatient cardiac catheterization labs, making certain heart procedures more convenient and accessible to patients. Adjoining Prebys Cardiovascular Institute, it provides physicians with direct access to their patients who require hospital care.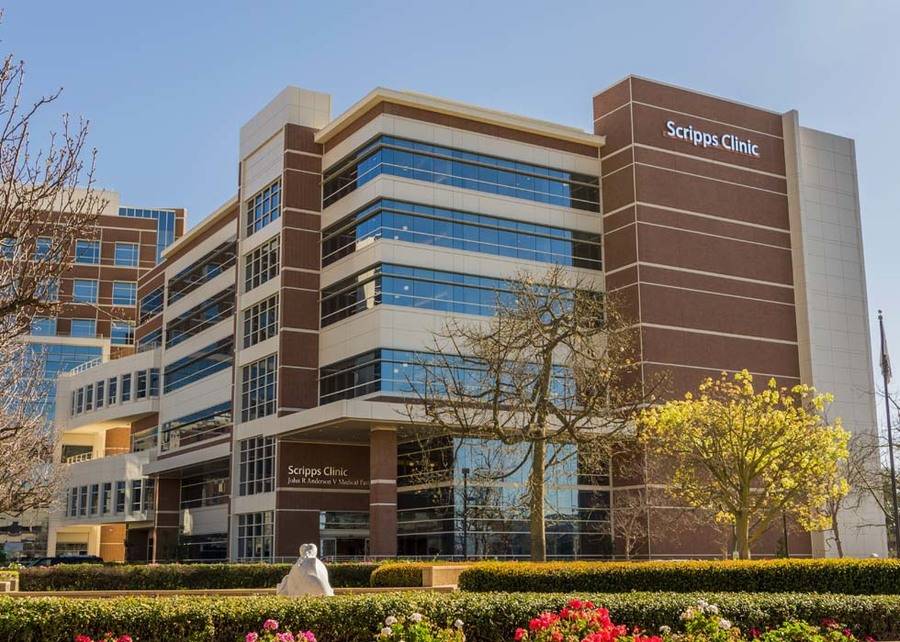 The center is home to 60 physicians and their teams, as well as more than 20 graduate medical education fellows. Together, they provide outpatient clinical services in a number of medical and surgical specialties, including:
Cardiology
Cardiovascular and Thoracic Surgery
Diabetes and Endocrinology
Dermatology
Family Practice
Gastroenterology
Integrative Cardiology
Internal Medicine
Interventional Cardiology
Nephrology
Neurology
Neurosurgery
General Surgery
Gynocologic Oncology and Surgery
Infectious Disease
Pulmonology
Radiology
Vascular Surgery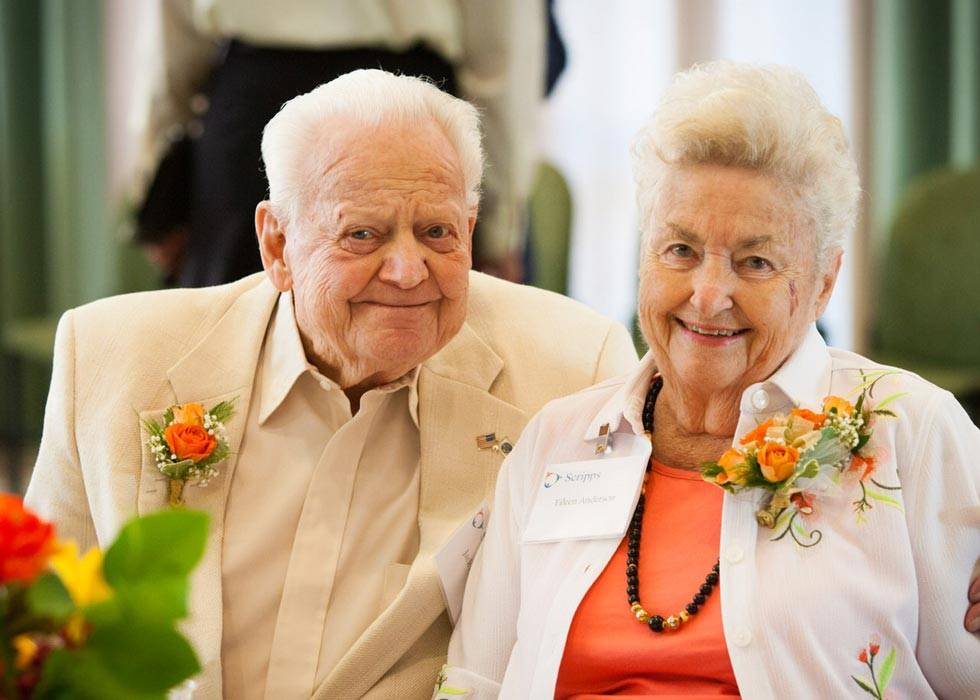 Create a Family Legacy
The John R. Anderson V Medical Pavilion is named in honor of Eileen and Jack Anderson's youngest son, who lost his fight against cancer. The building was made possible by a $25 million leadership gift from the Andersons in 2012. Now you can create your own family's legacy by joining the many donors who raised an additional $15 million toward our $55 million campaign goal. Through your support, you can leave a meaningful legacy, including a memorial gift in honor of a loved one, or a tribute to a physician or other caregiver for making a difference in your life.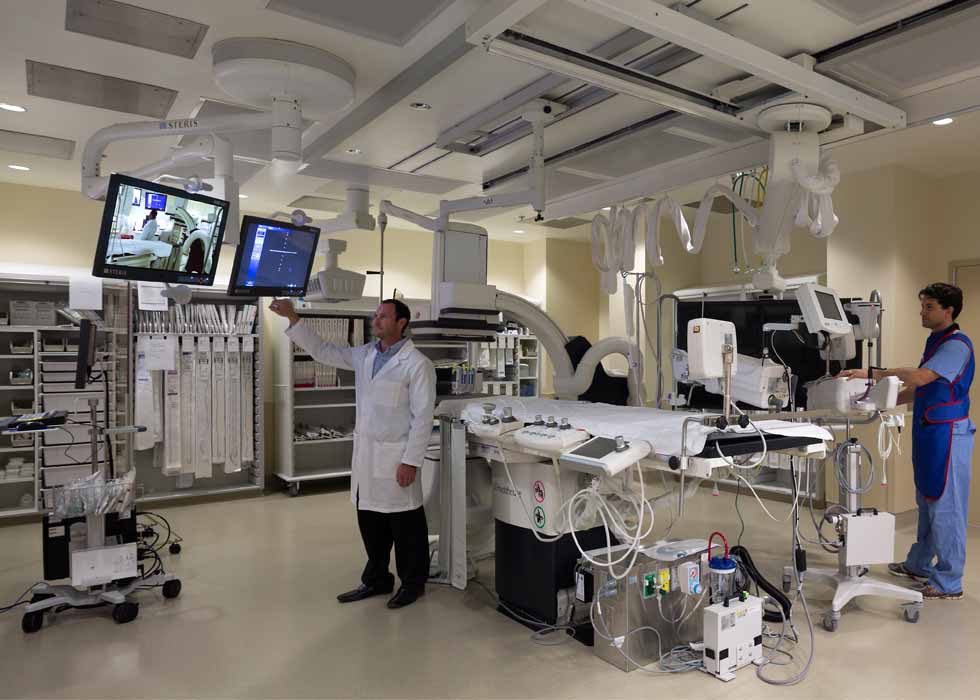 Naming Opportunities Available
Join the Anderson family in building the future of medicine and continuing the Scripps' tradition of compassionate, quality patient care. Naming opportunities—from $25,000 to $100,000—are still available. These range from consultation and conference rooms to catheterization labs, surgery suites and medical specialty centers. Additionally, donations of $1,000 or more receive recognition on the John R. Anderson V Medical Pavilion donor wall on the first floor.
Learn about our unique naming opportunities.