Support Scripps Diabetes Care
A decade ago, almost 10 million Americans lived with diabetes. By 2015, that number has nearly tripled. In San Diego alone, 27,000 people seek help for their diabetes at Scripps. Scripps Diabetes Care is ranked #1 in San Diego and #24 in the nation, according to U.S. News & World Report.
And Scripps Whittier Diabetes Institute manages one of the largest American Diabetes Association-recognized education programs in the country. Founded in 1982 through the generosity of N. Paul Whittier and the leadership of Willard VanderLaan, MD, it provides screening, patient care and support services and is home to Project Dulce, an award-winning diabetes care and education program that addresses the specific needs of culturally diverse populations.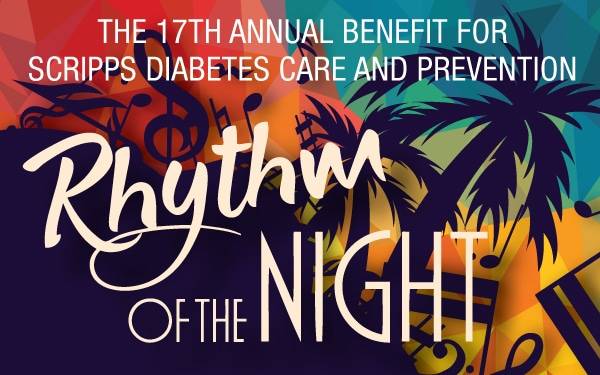 Rhythm of the Night
Join us for the 17th Annual Rhythm of the Night to benefit Scripps Diabetes Care and Prevention. The event will include an outdoor concert featuring music by The Gipsy Kings, a cocktail reception, dinner and wine grab.
Sunday, August 21, 2016, 5:30 p.m., Humphreys Concerts by the Bay
For information about the event, please contact specialevents@scrippshealth.org or 858-678-6364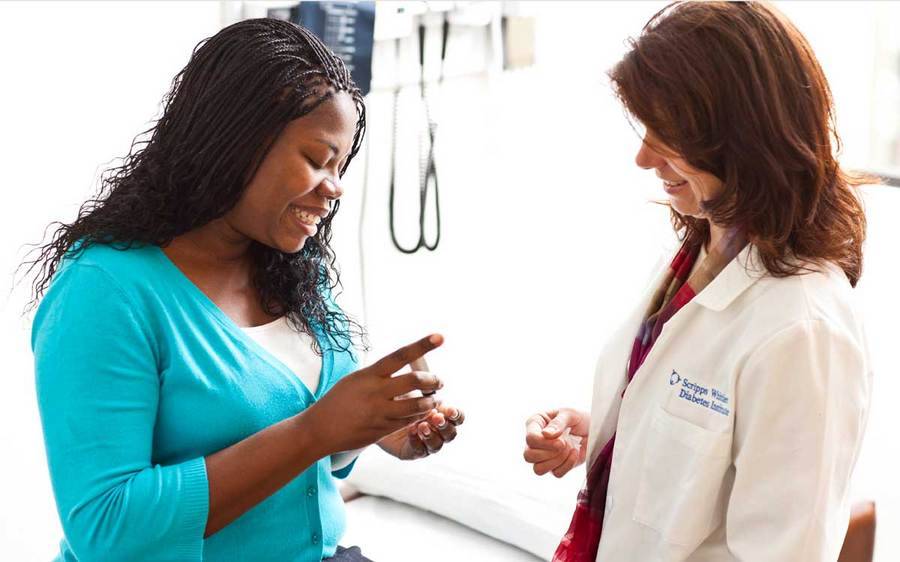 Join the Fight Against Diabetes
Many families are touched by diabetes. To ensure that the best care is available to the increasing numbers of diabetes patients, the foundation has established an important fundraising initiative.
Your donation to the campaign will help fund the innovative Scripps Diabetes Care and Research Center in the John R. Anderson V Medical Pavilion, the newest Scripps Clinic facility, on the campus of Scripps Memorial Hospital La Jolla. Slated to open in fall 2016, it will bring together research, treatment and patient education services, making it the most comprehensive center of its kind in the region, and will include:
Type 1 diabetes program
Diabetes prevention and wellness program
Diabetes Clinical Research Center
Certified diabetes educators and nurses
Onsite retinal screening program
Behavioral health services
A unique feature of the campaign is the Diabetes Program Endowment. This long-term investment will ensure financial support for the institute's programs for generations to come.
RSVP for our Concert for Diabetes fundraiser.
Help Us Combat the Diabetes Epidemic
Whether your goal is to help teens cope with the health, emotional and social challenges imposed by Type 1 diabetes or to establish a family legacy, your support is appreciated.
For more information, contact Jennifer June at 858-678-7808 or June.Jennifer@scrippshealth.org.