How Philanthropy Supports Our Success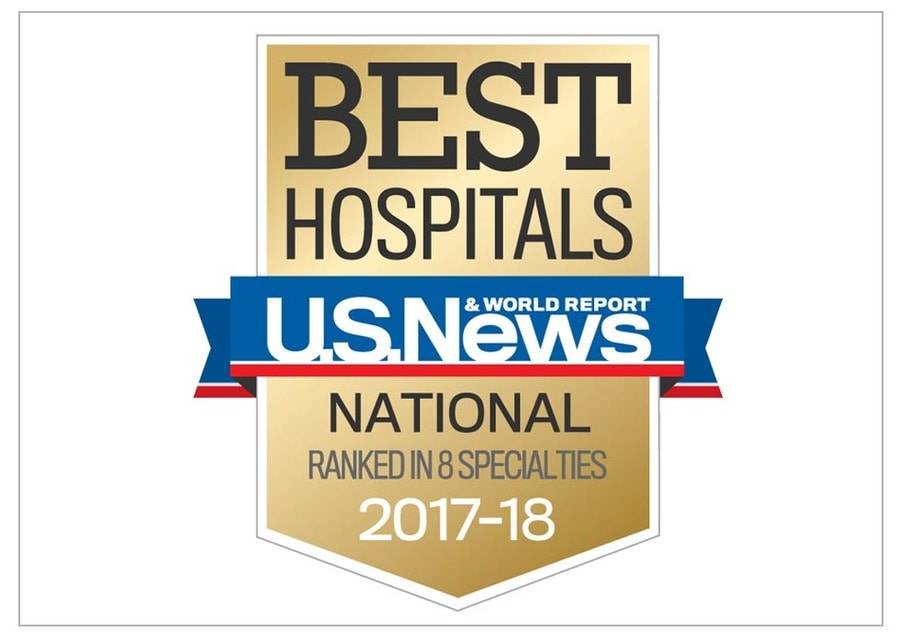 You deserve the best health care: Scripps ranked #1 in San Diego*
We believe in best. That's why U.S. News & World Report has ranked Scripps #1 in San Diego and nationally in seven specialties: cardiology and heart surgery, orthopedics, gynecology, diabetes and endocrinology, pulmonology, gastroenterology and GI surgery, and geriatrics.
Learn how philanthropy and the generosity of our donors has played a pivotal role in our success.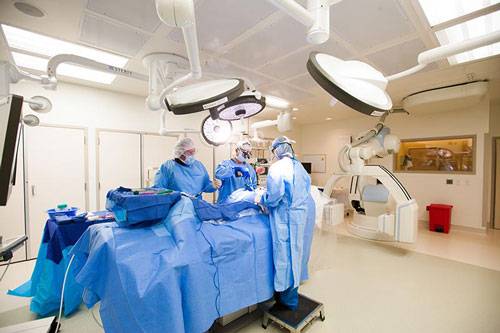 23rd in the nation for cardiology and heart surgery*
Our success is the result of many factors, including talented physician-scientists and a long history of clinical research that has changed the delivery of cardiovascular care. We are producing new treatments and therapies, using genomics, wireless medicine, and minimally invasive procedures. And we have helped pioneer procedures that are now part of globally adopted standards of care.
The next decade holds great promise for the research, clinical trials and new technologies we have under way. And philanthropy will help make it happen.
Transcatheter Aortic Valve Replacement (TAVR): Scripps is at the forefront of this new minimally invasive procedure, investigating four novel TAVR devices and innovating the procedural technique. Donations will help us enroll patients, making this alternative to open-heart surgery a viable option for them.
 Left-Ventricular Assist Device (LVAD): This remarkable device maintains heart function when the heart is failing. Donations will help patients with the high-cost of this equipment and allow us to expand our staff training and education to assist them.
WATCHMAN Left Atrial Appendage Closure Device: This tiny parachute-like device is implanted into the heart to close off an area where blood could pool and clot. Studied at Scripps and recently FDA-approved, it is an alternative to blood thinners for people at risk of stroke due to atrial fibrillation. Donations will help further development of this leading-edge technology.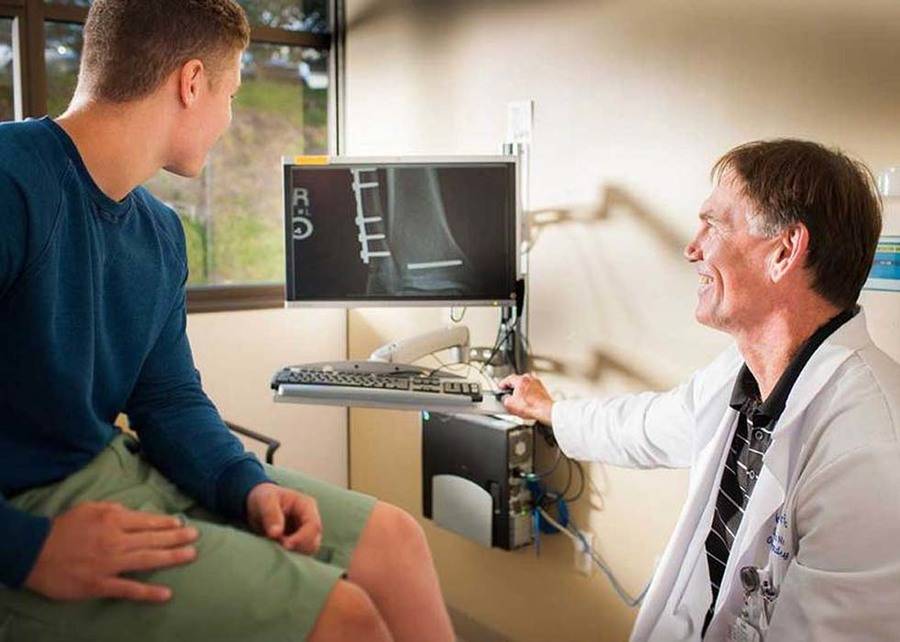 28th in the nation for orthopedics*
SCORE researchers have been awarded a $7.6 million matching grant from the California Institute for Regenerative Medicine (CIRM) to study the repair and regeneration of knee cartilage, and the underlying bone defects and lesions caused by osteoarthritis, which affects more than 27 million people in the U.S.
We need your support to meet the grant requirements. Scripps must raise $4 million during the next three years to complete the CIRM funding. Your donations will encourage important medical research and help train medical professionals, who will care for thousands more during their careers. You can be part of the future of orthopedic medicine and transform the lives of thousands of people every year.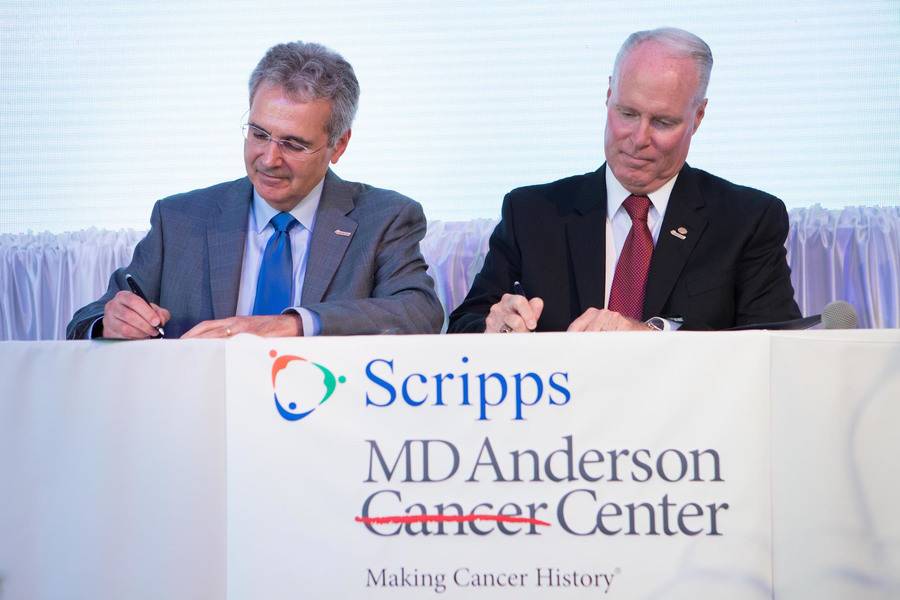 MD Anderson Cancer Center: Top-ranked cancer care in the nation**
Scripps Health and The University of Texas MD Anderson Cancer Center are partnering to create Scripps MD Anderson Cancer Center, a comprehensive and clinically integrated cancer care program in San Diego that will provide adult cancer patients greater access to world-renowned oncology care available throughout Southern California.
Scripps MD Anderson Cancer Center will take our patient–centered approach to a higher level with teams of oncology specialists supporting patient's families in making informed, evidence-based medical decisions. Your gifts will help us expand our array of patient support services, including genetic counseling, nurse navigation, integrative medicine, palliative care, imaging services and social worker assistance.
* U.S. News & World Report, 2019 (Scripps La Jolla Hospitals and Clinics)
** U.S. News & World Report, 2018 (The University of Texas MD Anderson Cancer Center)
Want to learn more about Scripps Health Foundation?
Scripps has great stories to tell, health news to share and the latest medical innovations to explore with you. Sign up for our emails to stay up-to-date on current developments and learn how you can get involved. From lifesaving breast cancer treatment to the world's smallest defibrillator, Scripps is at the forefront of medicine. You can be there with us and be part of the future of Scripps.