Support Innovative Brain Cancer Research
Glioblastoma is the most aggressive type of tumor that forms in the brain and one of the most lethal brain cancers. The current standard of care (surgery, radiation and chemotherapy) can prolong life, but does not eradicate the cancer. It can also greatly reduce quality of life, which too often results in patients opting out of treatment.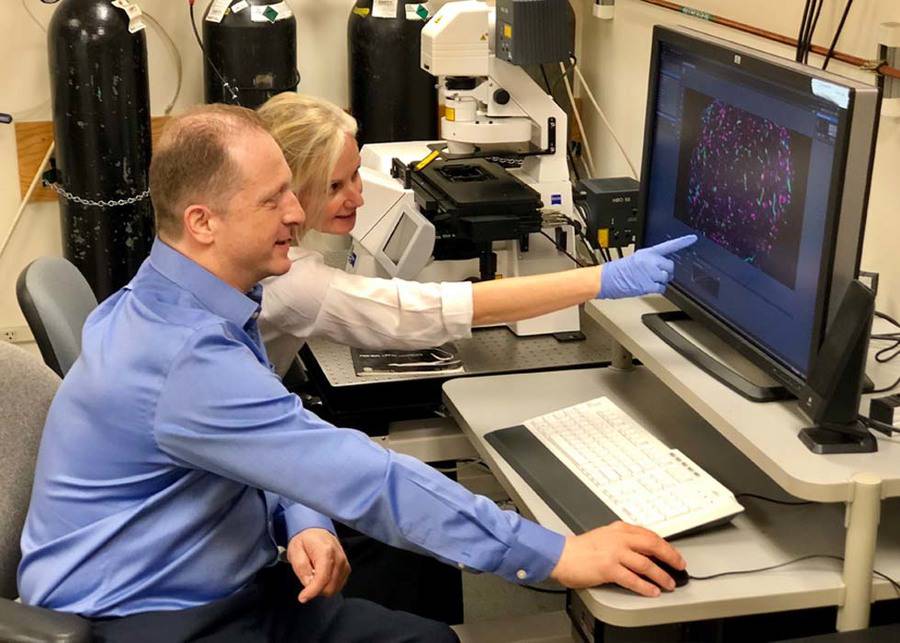 Finding the Clues to the Cure
Scripps Clinic neurosurgeon Faith Barnett, MD, PhD, and cell biologist Mauricio Rosenfeld are leading the way in innovative research to identify a new treatment approach for glioblastoma. Their ultimate goal is to cure glioblastoma. But they also believe their approach can be used to combat other solid tumor cancers. "Patients who are affected by glioblastoma are the driving force behind our research," says Dr. Barnett. "Glioblastoma is truly a human tragedy and it is our mission to find a cure for this horrible disease. We are immensely grateful to those who support this critical work."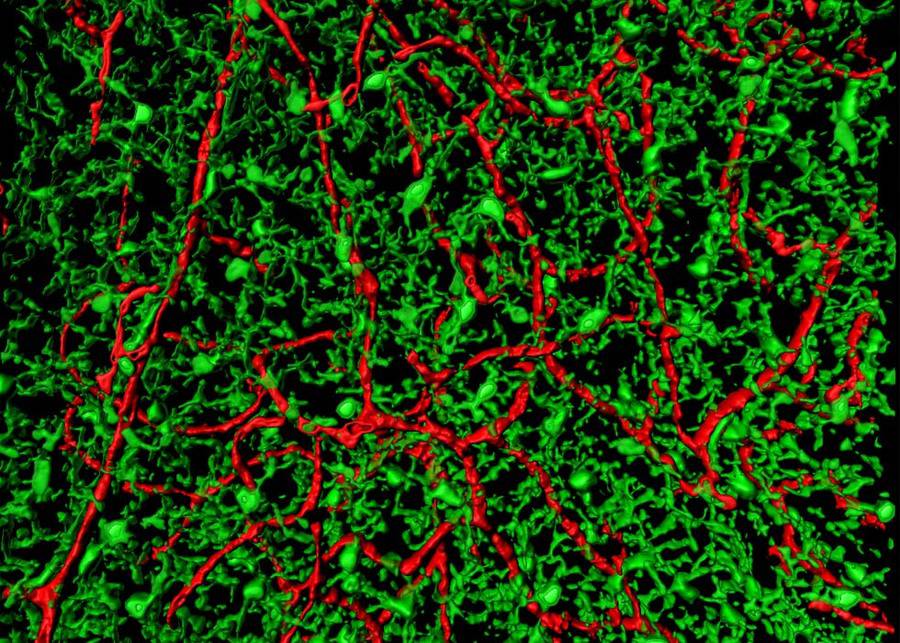 Looking at Brain Cancer in a New Light
Glioblastoma Multiforme is a malignant brain tumor. Like other malignant tumors, it contains a large number of normal, nonmalignant cells, called macrophages. Normally, these cells act as part of the immune system to seek and destroy harmful viruses and bacteria as well as rogue malignant cells. However, as a tumor starts to form, it can trick these normal cells into helping the tumor grow. Dr. Barnett's research is studying how to either kill these macrophages or switch them back to their normal seek-and-destroy mode. Philanthropic support is crucial in providing the resources and momentum needed to advance this vital research. 
Riding for the Cure
San Diego resident Andy Stout is on a mission. On May 17, 2018, he set off on a 4,650 mile bike tour across America to raise awareness about glioblastoma — the brain cancer that took his father's life — and to raise funds for glioblastoma research at Scripps Health. 
How a Father's Brain Cancer Sparked a Son's Passion
 "This is not just any bike ride," says Andy. "This is a ride that was spurred on by my father's dream to cycle across the United States, which he was never able to fulfill."
Andy's dad, Charles David Stout, was a respected associate professor at The Scripps Research Institute in La Jolla, who lost his battle with brain cancer in 2016. An accomplished researcher, dedicated teacher and avid naturalist, Dave instilled in his son a deep curiosity about how the world works and a passion for the great outdoors.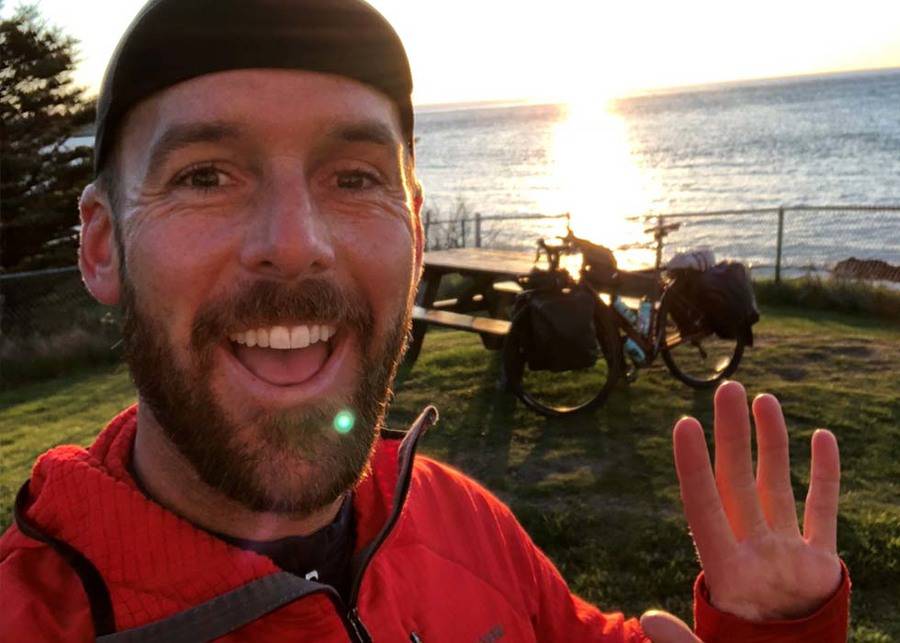 A Stout Ride to Support a Great Cause
Andy set off from eastern Maine in mid-May and has mapped his ride across the midsection of the country, with a turn south through Arizona and then across the southern California border to San Diego — a journey he expects will take about three months.
"I created AStoutRide.org so I could share each day of my journey online. But more importantly, I wanted to give my followers a real-life reason to support the amazing research that Dr. Faith Barnett and her team are doing on glioblastoma at Scripps Health."