Support Scripps MD Anderson
Scripps Health and The University of Texas MD Anderson Cancer Center are partnering to create Scripps MD Anderson Cancer Center, a comprehensive and clinically integrated cancer care program in San Diego that will provide adult cancer patients greater access to world-renowned oncology care available throughout Southern California. Scripps MD Anderson Cancer Center will take our patient–centered approach to a higher level with teams of oncology specialists supporting patient's families in making informed, evidence-based medical decisions. Your gifts will help us expand our array of patient support services, including genetic counseling, nurse navigation, integrative medicine, palliative care, imaging services and social worker assistance.
Why Our Donors Give to SDMA
Longtime donors and brand-new supporters have stepped up to provide philanthropy to help launch Scripps MD Anderson Cancer Center, one of the most significant advances in cancer care in our community. There is a group of visionaries Scripps is especially grateful for. These accomplished business and community leaders boldly chose to support Scripps MD Anderson Cancer Center even before it opened its doors or cared for its first patient. They are the Scripps MD Anderson Founders. Whether longtime Scripps supporters or brand-new donors, each founder has pledged $100,000 a year for three years to help Scripps MD Anderson Cancer Center put an end to this devastating disease. Here are three of their stories.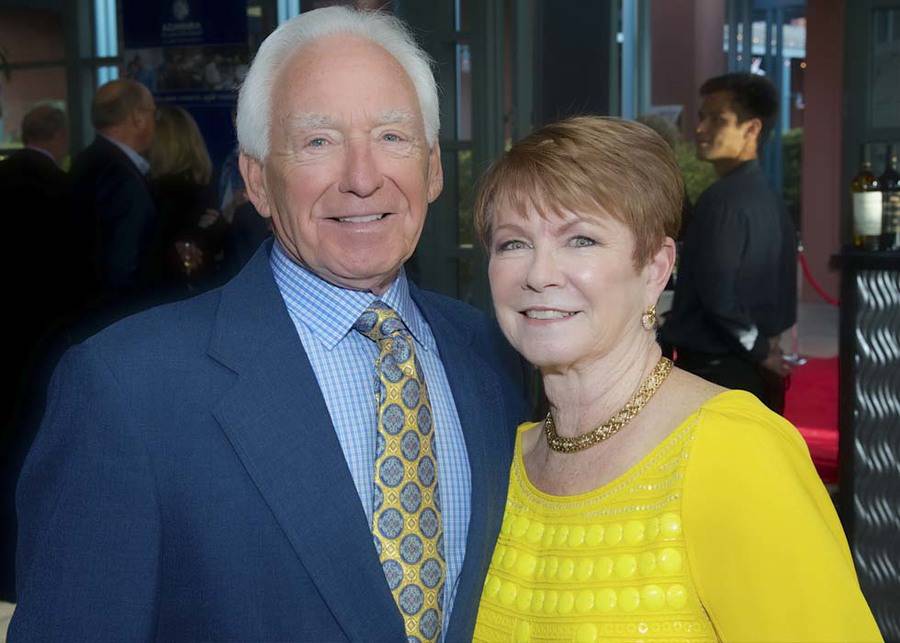 Brooke and Dan Koehler
Brooke and Dan Koehler's lives have been profoundly affected by cancer. Both of Brooke's parents lost their battles with lung cancer. Dan survived cancer twice. Even their goldendoodle Max was diagnosed with cancer. These two know the importance of cancer care and have been longtime supporters of Scripps Memorial Hospital La Jolla. They were also the first to sign on as Scripps MD Anderson Founders.
"We want to continue to be a part of Scripps' success in the field of cancer research, treatment and cure, and while Scripps has been extremely successful in these areas, we believe that the association with MD Anderson will enhance the success of these areas of work," Dan says.
"This is a costly battle and it requires the best minds in the field. We like to give as much as we can to support these efforts."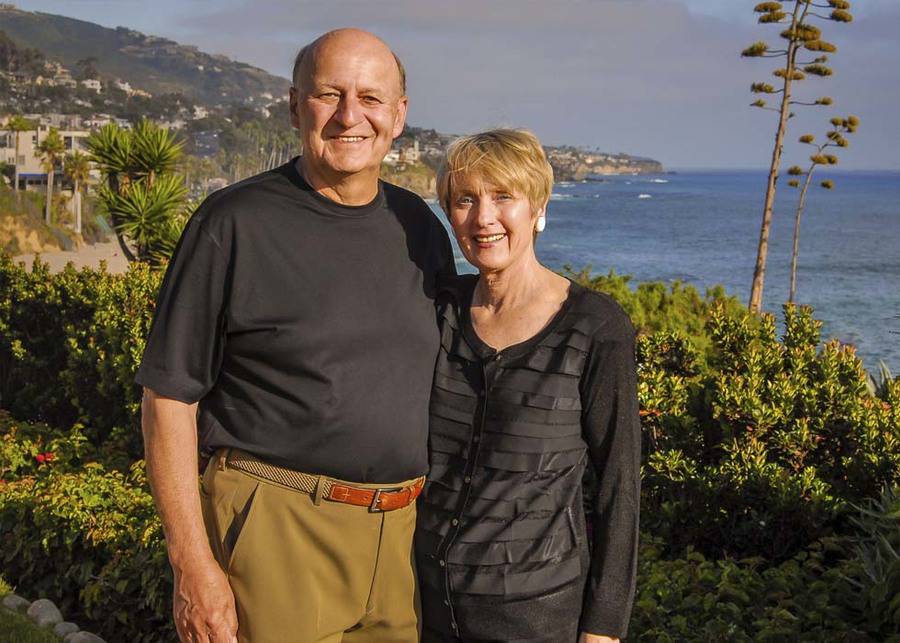 Janie and Bill Rohn
Bill and Janie Rohn have spent their professional lives fighting cancer. Janie worked as a nurse practitioner with two MD Anderson–trained oncologists before joining Adria Laboratories, the maker of two chemotherapy drugs. Bill spent more than 30 years with pharmaceutical and biotech companies specializing in oncology drugs, including Idec Pharmaceuticals, which developed Rituxan, a treatment for non-Hodgkin lymphoma.
"These experiences made us keenly aware of MD Anderson's excellence in oncology research and treatment, and their position at the forefront of development of new therapy regimens for a variety of cancer tumor types," they say. "When Scripps announced its intent to form a partnership with MD Anderson, we knew we had to do whatever we could to help facilitate the transfer of MD Anderson's knowledge base, experimental protocols and patient-centric care model to the San Diego region."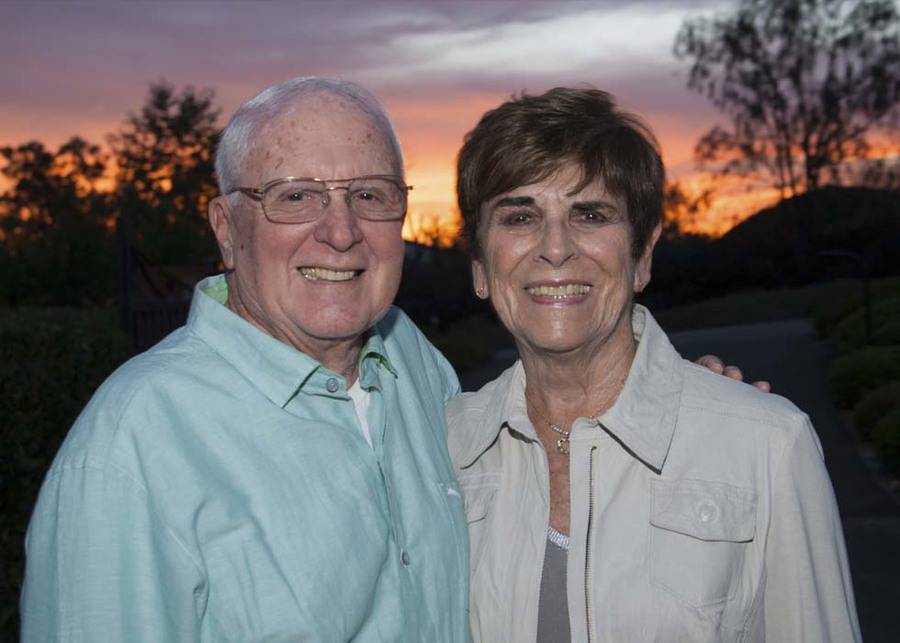 Lou and Penny Rosso
Lou Rosso knows hospitals have little discretionary funding for new endeavors. Over his 15 years on the board and various subcommittees of an Orange County medical center, he saw this time and time again. But now, after a lifetime spent working their way up the economic ladder, he and Penny can do something about it. "Philanthropy is critical to keeping these institutions on the cutting edge," they say.
"It certainly helps the local community to be generous whenever they can." Scripps MD Anderson Cancer Center is further establishing San Diego as a destination for heath care for the entire region. "We have three married children and six young grandchildren locally that we hope will have the best of medical care," they say.